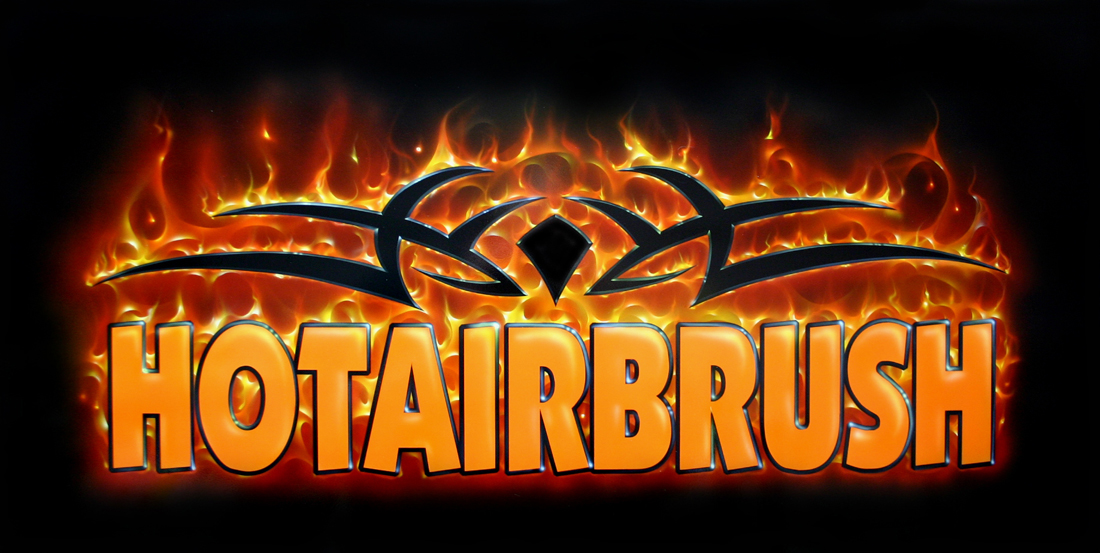 Custom Paint and Airbrush on Motorcycles, Vehicles and Off-Road Toys!
Harley Davidson Motorcycles a Specialty!
Bruce L. Rosier, Artist
---
I have been airbrushing for over 30 years. I've been an artist all
my life. If you have anything you want painted, by an award-
winning artist, at a reasonable price, then give me a call!

Click on the image to take you to CARNIVAL RIDES!
---

Click on the LINK to see some of my more "artistic efforts!"









Click on any of the above links to view examples of jobs I've done.

Scroll down to see recent work I've done before it's moved to it's relevant page!



---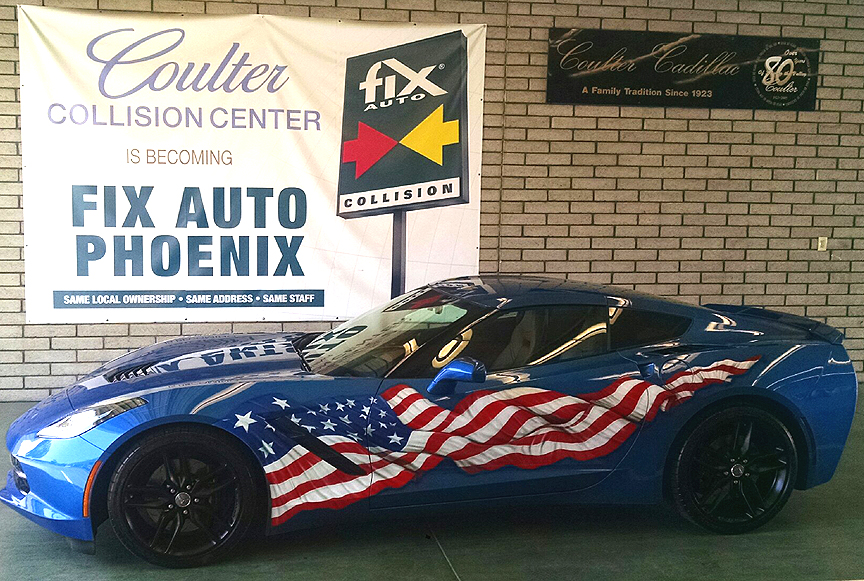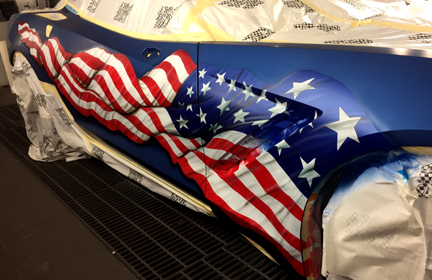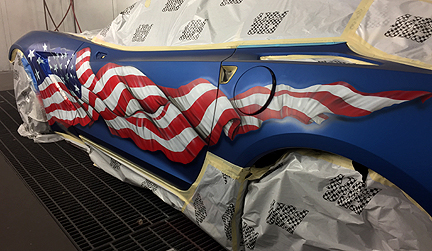 Here a Corvette Owner, (a very patriotic guy!) wanted his new corvette painted with a rippling US Flag!
Coulter Cadillac's Collision Center did the prep and clear, and contacted me to do the artwork.
Customer was VERY happy!
---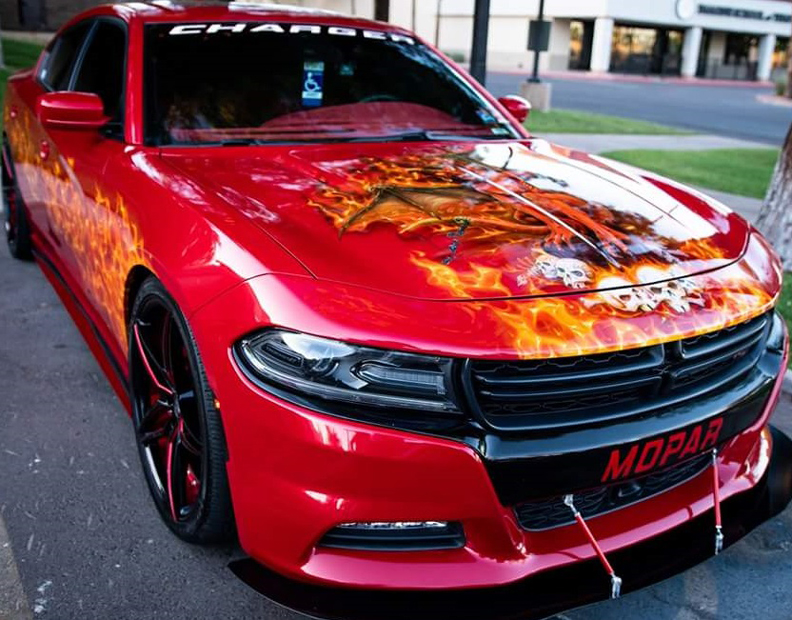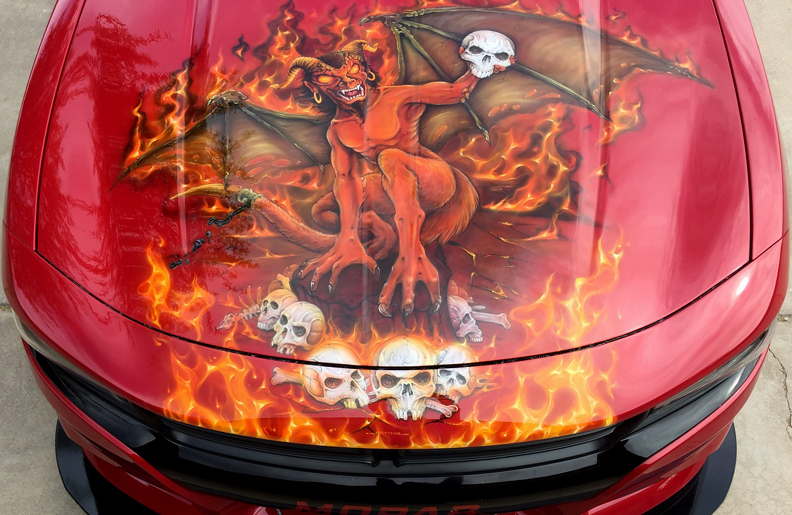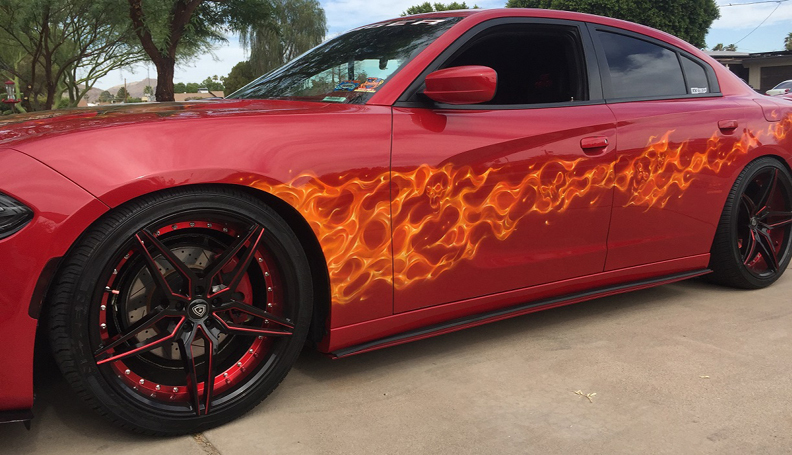 The Owner of this 2015 Dodge Charger approached me about repainting his Car.
He had it done by another Airbrush Artist and after just a brief time, the paint and
clear FAILED all over. He paid the guy an unreal amount of money too! Not like it was a cheap job.
So the car had to be stripped down and reshot the original color, and artwork applied again!
Russell and crew at RS Auto Arts handled all the prep, base and clear, I did all artwork.
I can't emphasize enough to people, RESEARCH who you contract to have work done by!
The old artwork was really HORRIBLE too! He's MUCH happier now!

---
I have been living in Phoenix since 2005, and absolutely LOVE it here! I have painted more
things than I thought imaginable. Sandcars, Bikes,Choppers, Banshees, Rhinos, RZRs, Rangers,
Golf Carts, you name it! I even painted up a Huge DUMP TRUCK that was all tricked out! I've
been seen on TV and have had numerous things in magazines. A bike I painted even took first place
in the CMT Channels' 2008 Chopper Challenge! So rest assured, you've come to the right guy!
If you have a bike, you can ship me the parts, and I will ship back via UPS, insured, as fast as possible.
I try to schedule everything so that I only work on a few bikes at a time. So booking an appointment is
really necessary. If you have off road parts, they too, have to be shipped. I have access to New,
OEM plastics for your off road toys as well. Call for info!


Because I am a sole proprietor, it's difficult for me to answer every phone call. Your best
bet is to email me first. I tend to go over emails better than returning phone calls. Chances
are, I'll just let the answering machine get it, and most people do NOT leave messages!
But an email I can keep and file away, and respond to quicker. Thanks for understanding.
Being as busy as I am, I can not answer every phone call as it comes in.
Email: airheadbruce@hotmail.com
Phone: 623-692-8842
I've been having web issues with my email account. If anyone has emailed me at Bruce@hotairbrush,
chances are, I did NOT get your email. Please resend to the above alternate address.
I apologize for this error! THANKS!
---
Please Feel Free to Browse my website to get an idea of what I can do for you. I can handle
your project from start to finish, or, if you yourself are a painter or own a paint shop, I can
do the artwork for you over your basecoat, and you can then clear the art and finish the job!
You can certainly pick a design that I've already done, or together, we can come up with a
unique look for your favorite ride or project!

Thanks for looking!