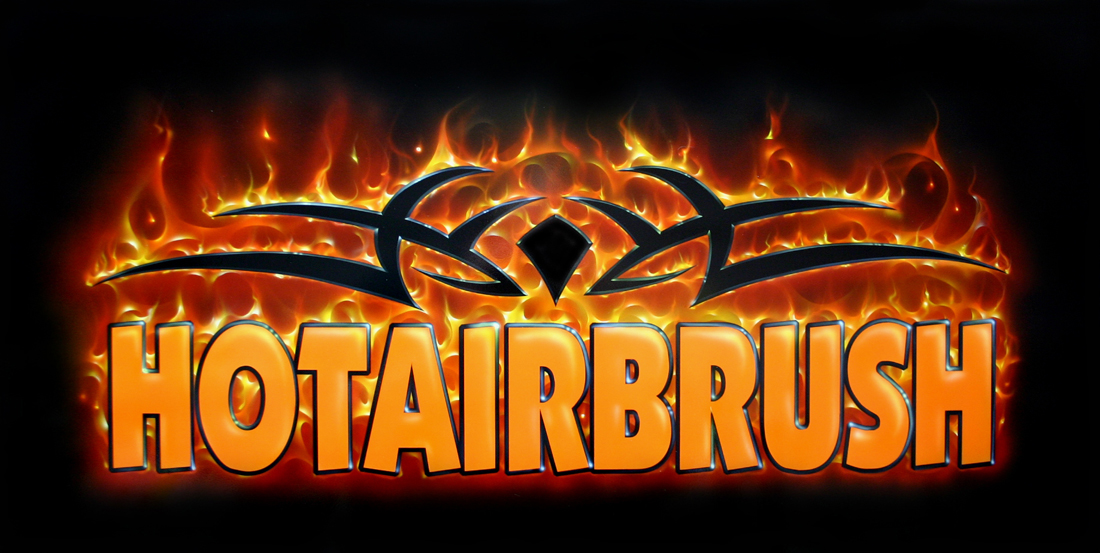 Custom Paint and Airbrush on Motorcycles, Vehicles and Off-Road Toys!
Harley Davidson Motorcycles a Specialty!
Bruce L. Rosier, Artist
---
I have been airbrushing for over 30 years. I've been an artist all
my life. If you have anything you want painted, by an award-
winning artist, at a reasonable price, then give me a call!

Click on the image to take you to CARNIVAL RIDES!
---

Click on the LINK to see some of my more "artistic efforts!"









Click on any of the above links to view examples of jobs I've done.

Scroll down to see recent work I've done before it's moved to it's relevant page!



---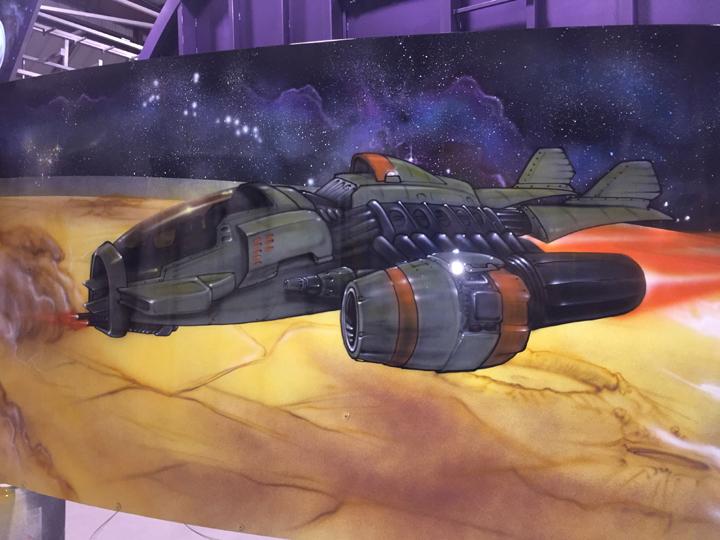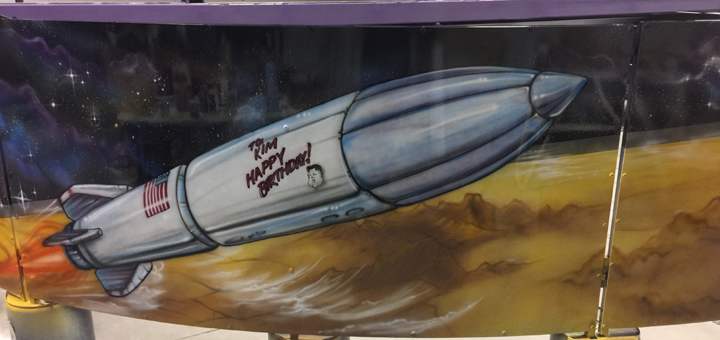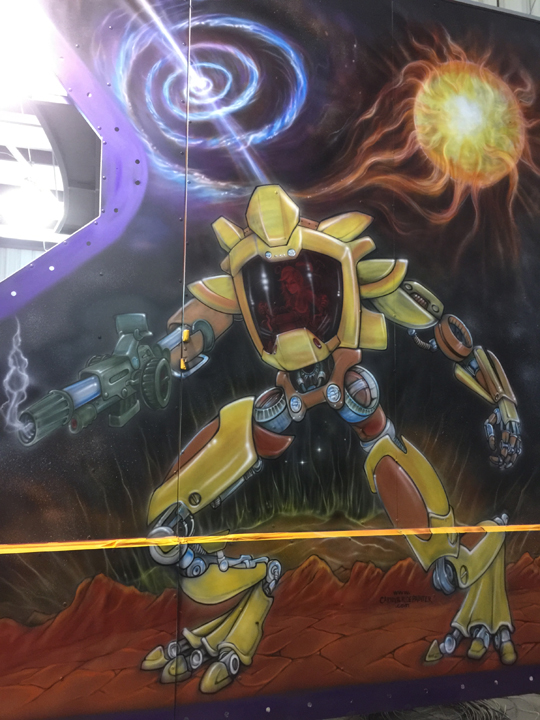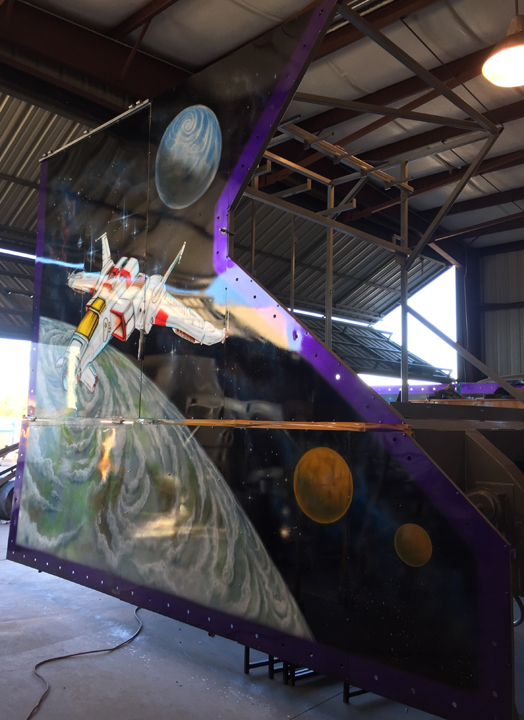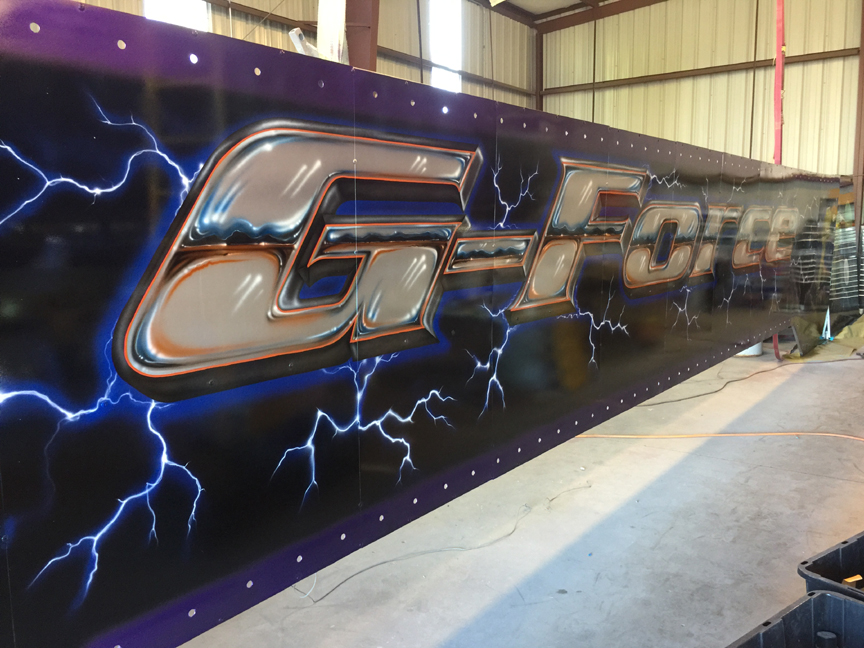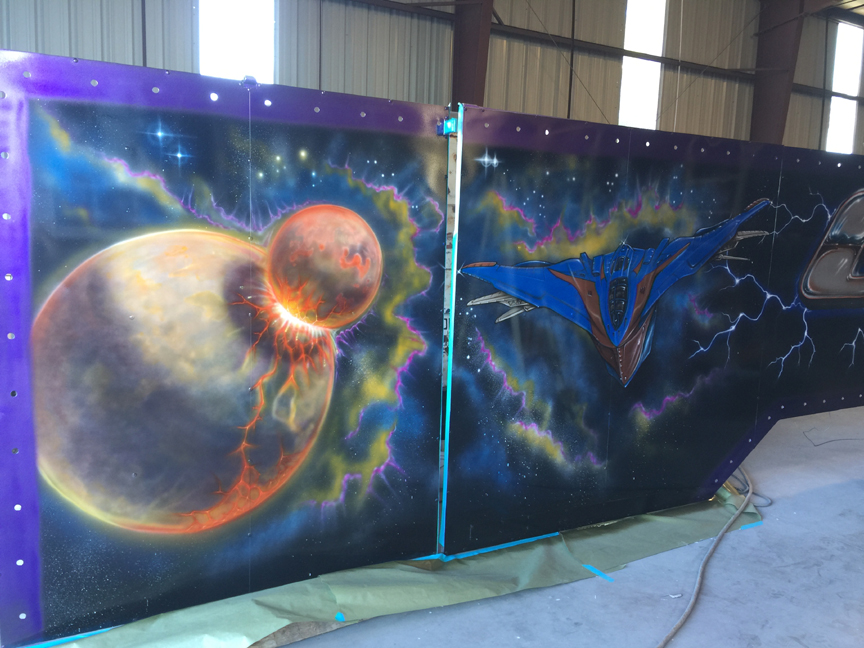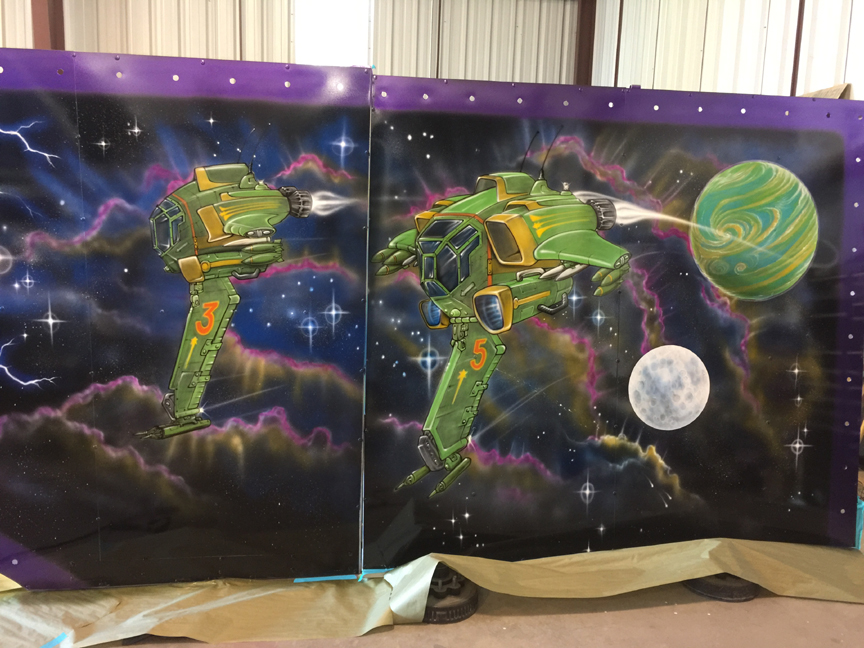 Golden Wheel Amusements out of Alaska recently rebuilt their "Gravitron" carnival ride,
complete with a totally rebuilt/redesigned front fašade. LED lights line the
perimeter and they added a nice BIG front wall to really stand out on the Midway.
New Aluminum skin with a baked on enamel finish, sanded down, ready for me to do artwork,
and then final clear. Also a New round skirt that surrounds the Gondola and stairs,
complete with a ballistic missile and Birthday wishes for a "Certain Someone!"
---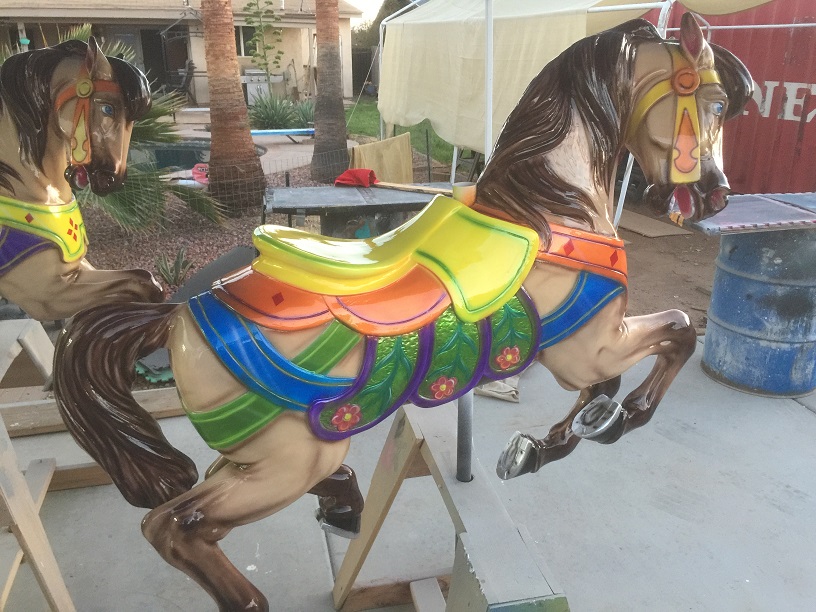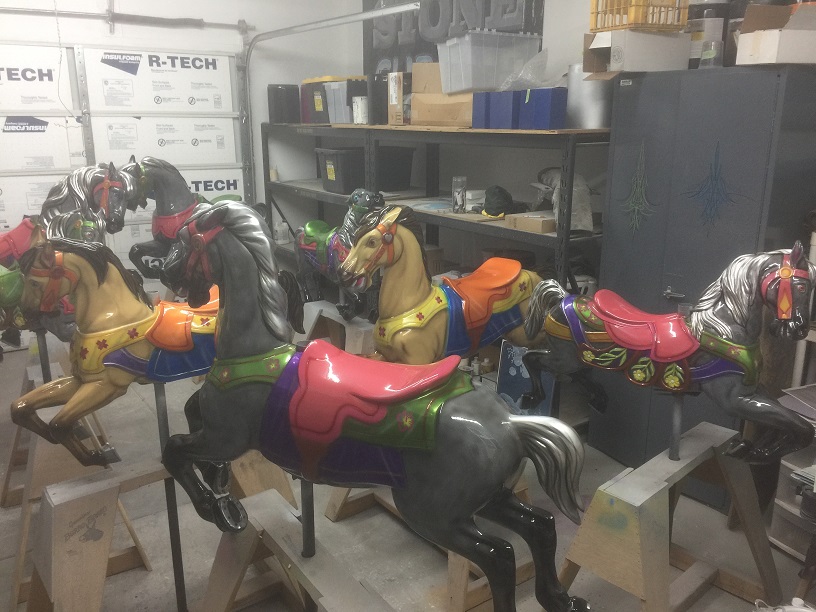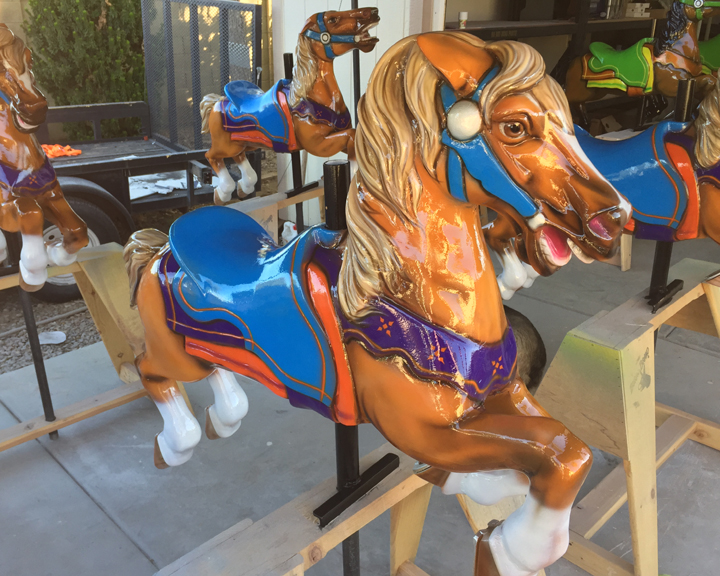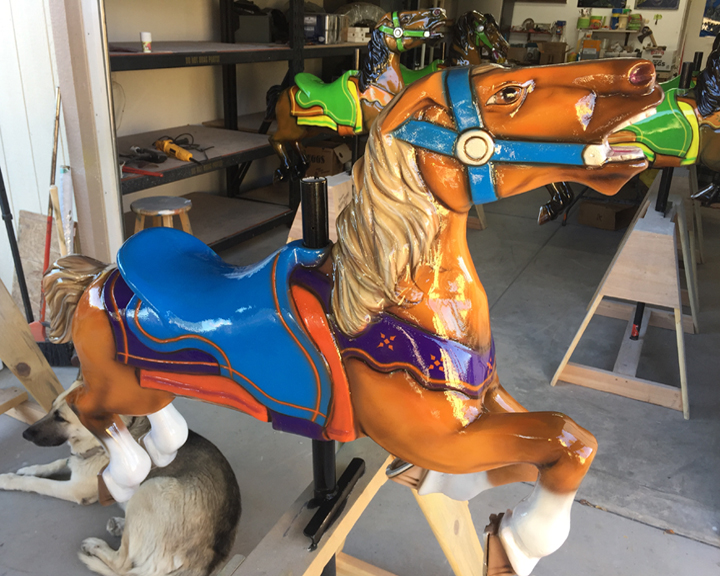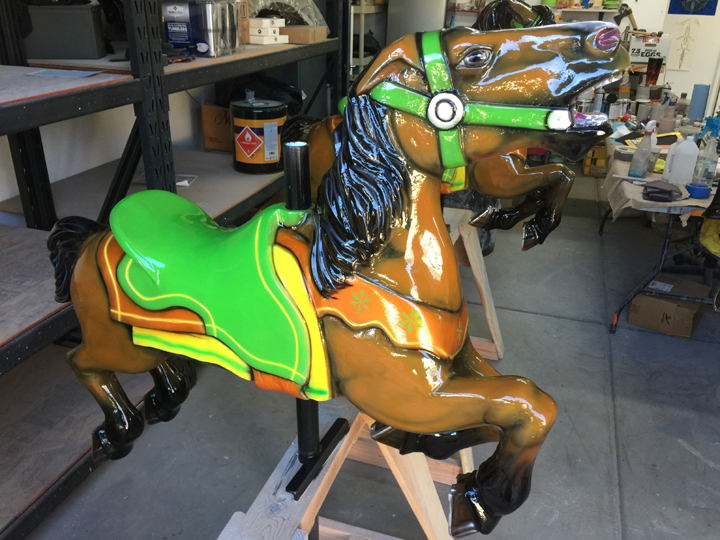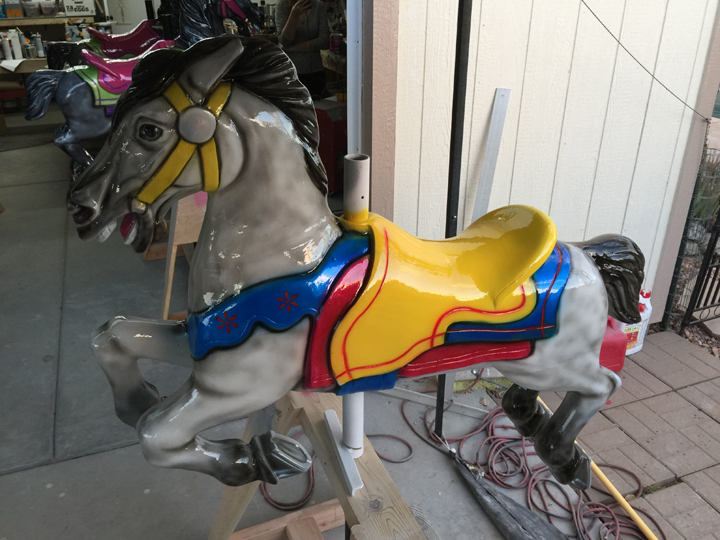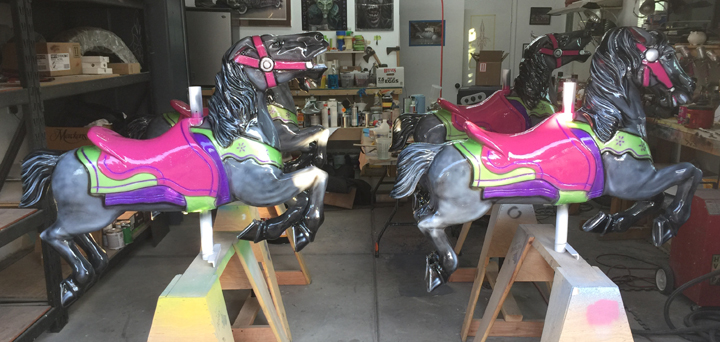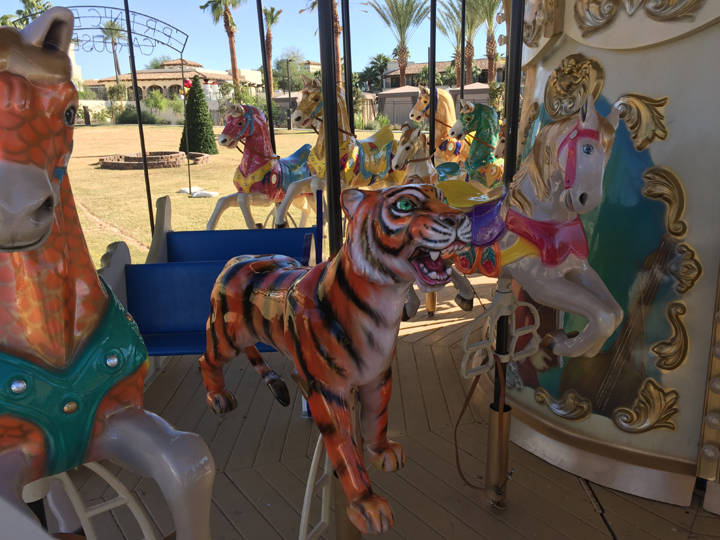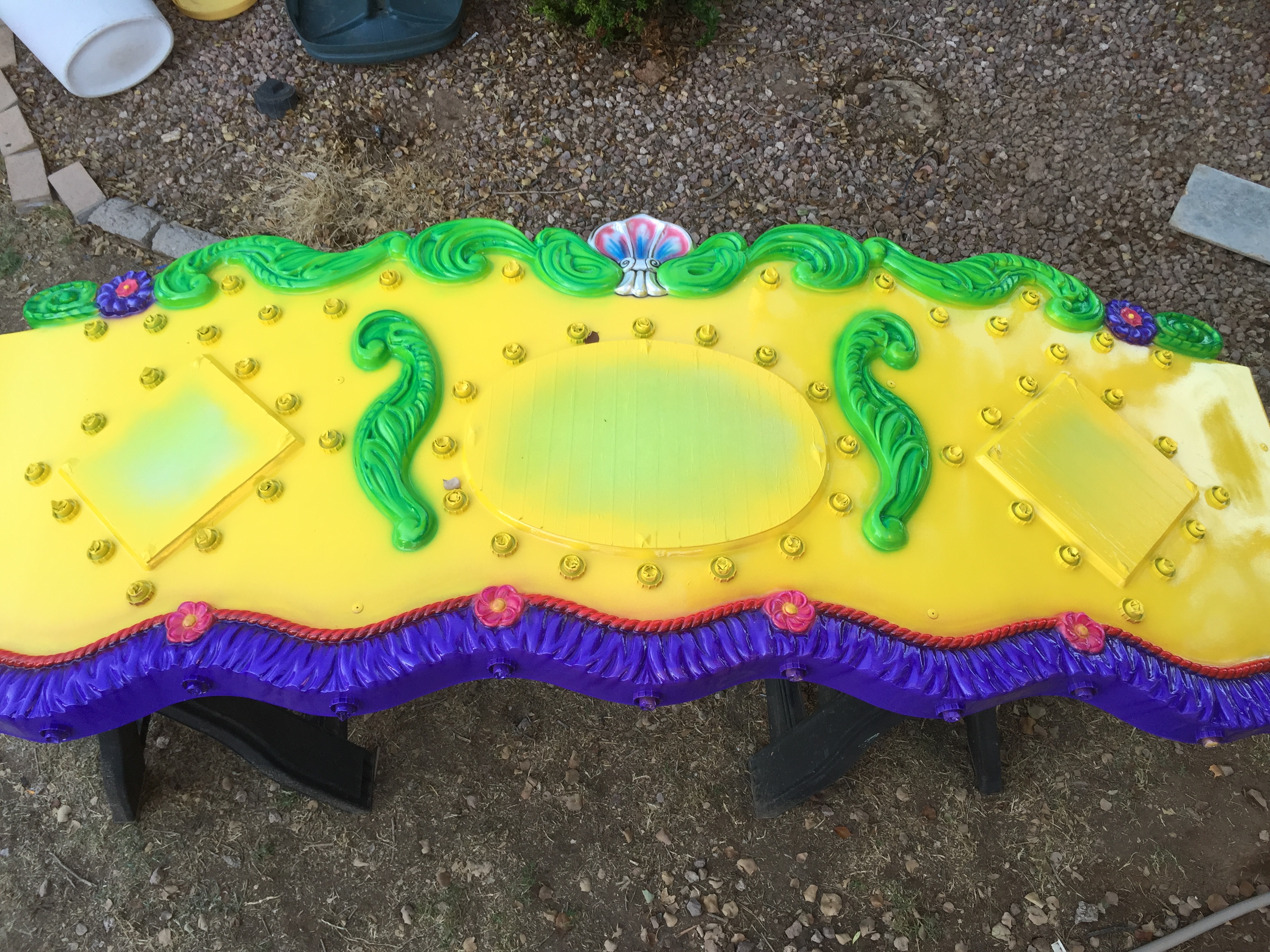 I've been doing more and more Carousel Horse Repaints. Frazier Amusements, Jake's Unlimited,
and The Scottsdale Fairfield Princess all represented here. Some are plastic bodies, some fiberglass,
some even aluminum! All required varying degrees of repair.
All the Customers VERY happy with my prices and results!
I'm even thinking of painting and offering For Sale, SINGLE Horses for the Merry Go Round enthusiasts,
who want to add a unique decoration to their home.
---
I have been living in Phoenix since 2005, and absolutely LOVE it here! I have painted more
things than I thought imaginable. Sandcars, Bikes,Choppers, Banshees, Rhinos, RZRs, Rangers,
Golf Carts, you name it! I even painted up a Huge DUMP TRUCK that was all tricked out! I've
been seen on TV and have had numerous things in magazines. A bike I painted even took first place
in the CMT Channels' 2008 Chopper Challenge! So rest assured, you've come to the right guy!
If you have a bike, you can ship me the parts, and I will ship back via UPS, insured, as fast as possible.
I try to schedule everything so that I only work on a few bikes at a time. So booking an appointment is
really necessary. If you have off road parts, they too, have to be shipped. I have access to New,
OEM plastics for your off road toys as well. Call for info!


Because I am a sole proprietor, it's difficult for me to answer every phone call. Your best
bet is to email me first. I tend to go over emails better than returning phone calls. Chances
are, I'll just let the answering machine get it, and most people do NOT leave messages!
But an email I can keep and file away, and respond to quicker. Thanks for understanding.
Being as busy as I am, I can not answer every phone call as it comes in.
Email: airheadbruce@hotmail.com
Phone: 623-692-8842
I've been having web issues with my email account. If anyone has emailed me at Bruce@hotairbrush,
chances are, I did NOT get your email. Please resend to the above alternate address.
I apologize for this error! THANKS!
---
Please Feel Free to Browse my website to get an idea of what I can do for you. I can handle
your project from start to finish, or, if you yourself are a painter or own a paint shop, I can
do the artwork for you over your basecoat, and you can then clear the art and finish the job!
You can certainly pick a design that I've already done, or together, we can come up with a
unique look for your favorite ride or project!

Thanks for looking!