AIRBRUSHING
This page is for all the other stuff that doesn't fit the other pages. Boats, Illustrations,
Golf Carts...even toilet seats! I can airbrush on ANYTHING you want!
---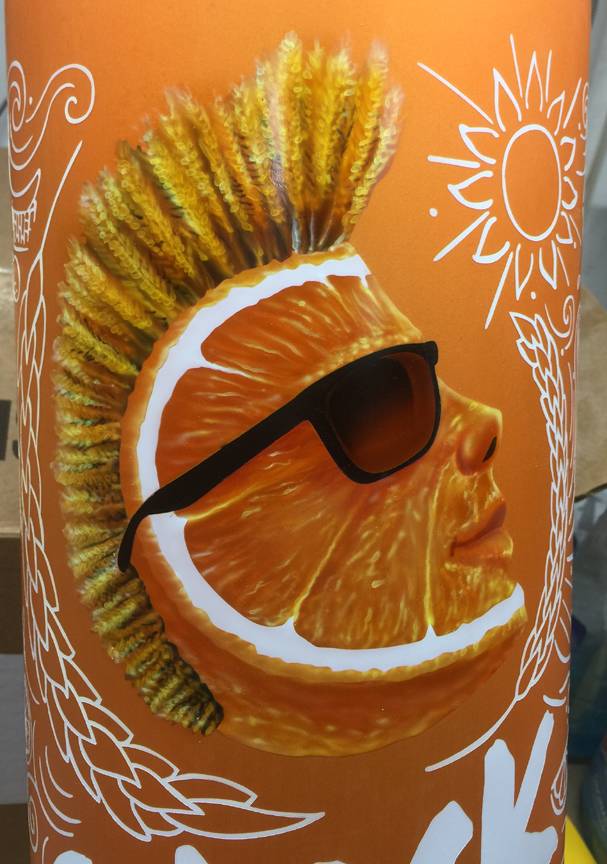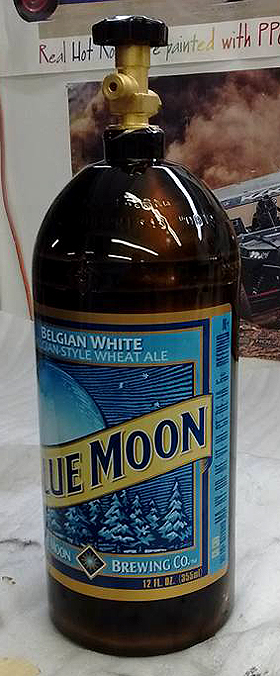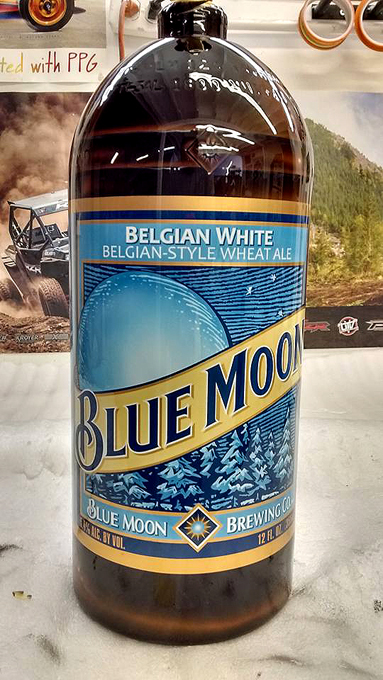 These are CO2 bottles for going off-road! Evidently you need to let the air out of the tires, and then re-fill
them to go BACK on the highway! So...Paint it up like your favorite Beverage! Blue Moon! Or Shock Top!

---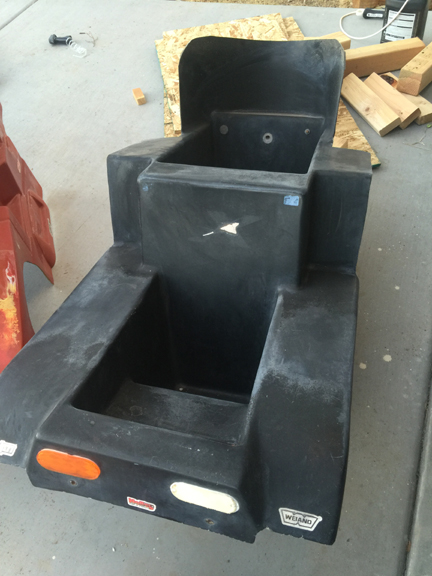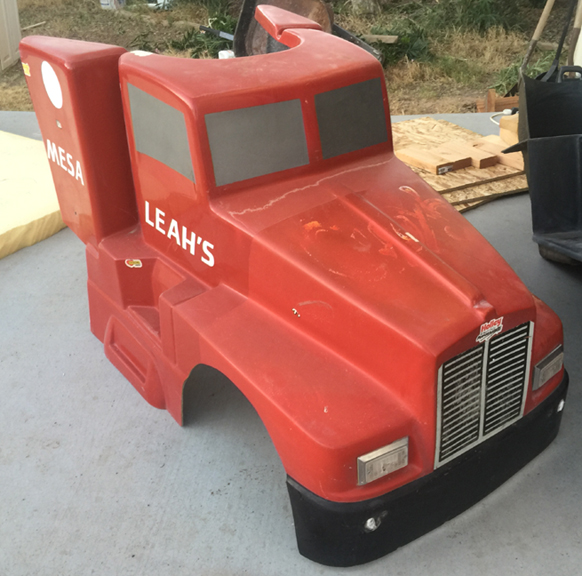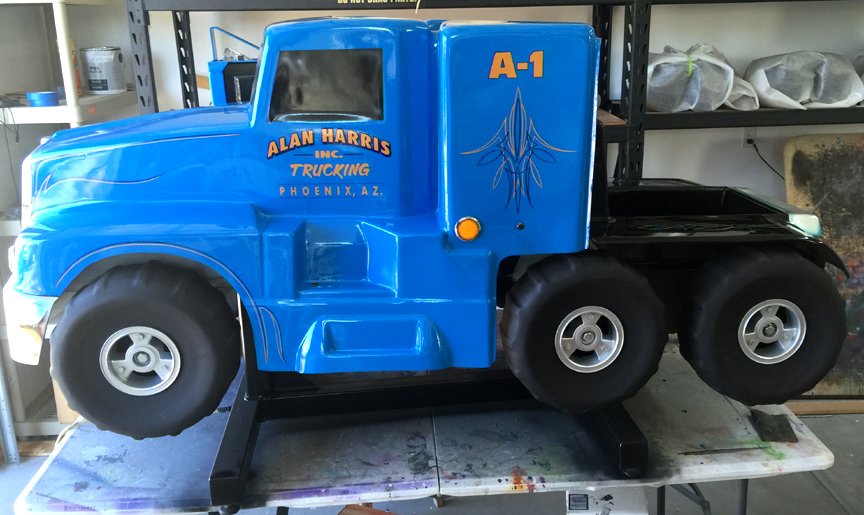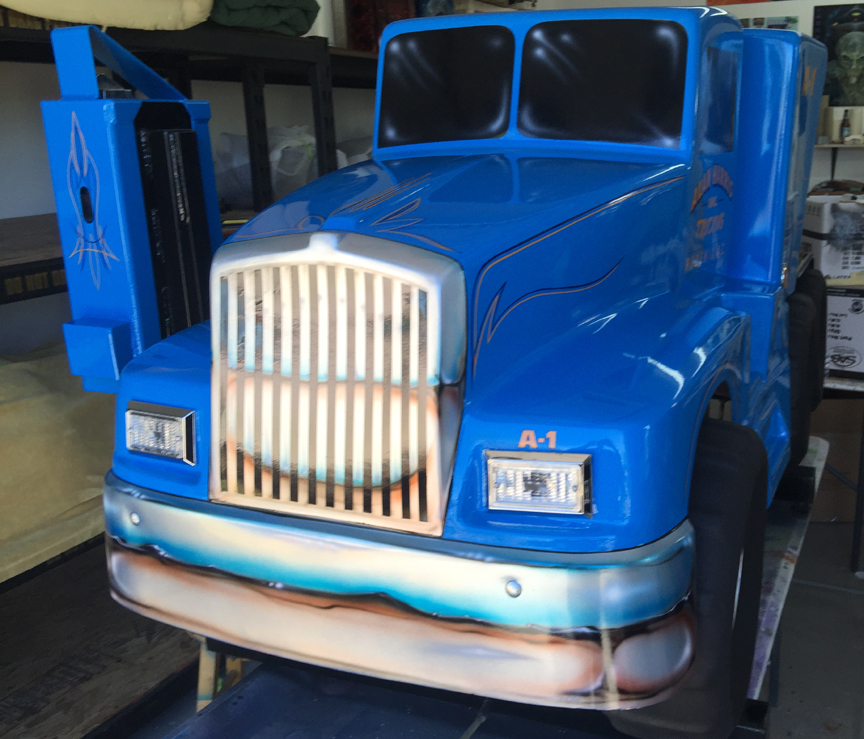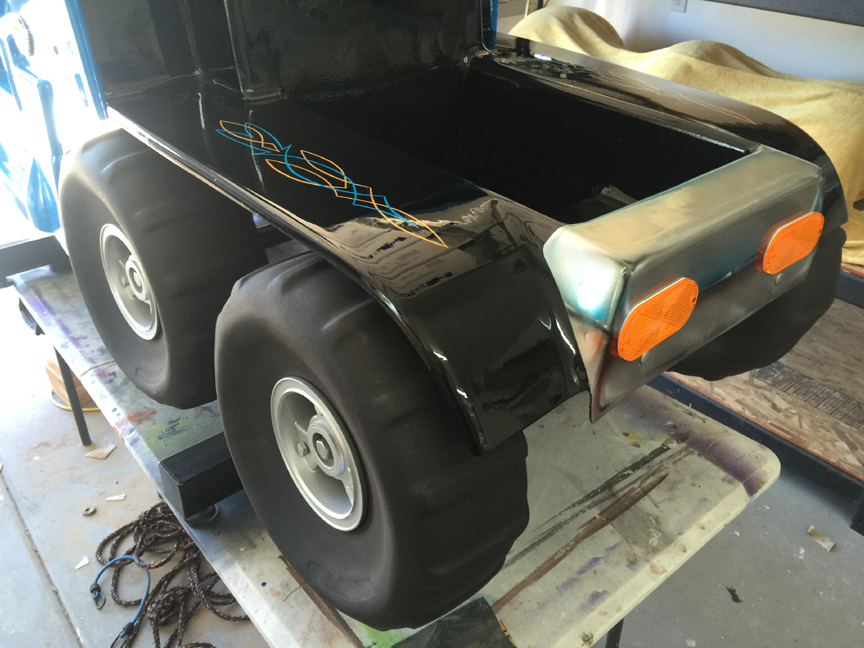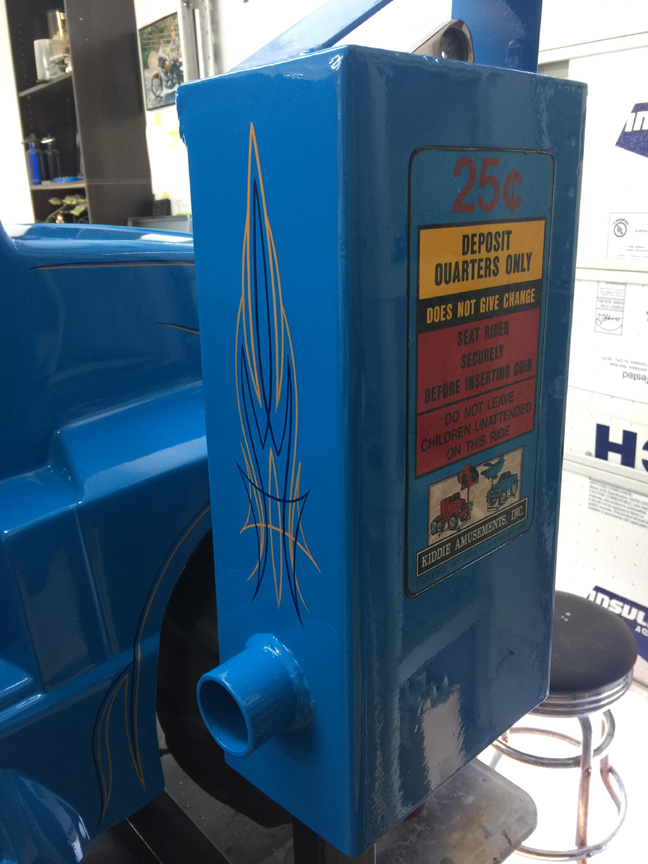 Here we have an Old .25 Cent Kiddie ride. The kind that used to sit outside Grocery Stores and Laundromat's.
Alan Harris Trucking was moving into a new, beautiful facility complete with enclosed bays, storage, HUGE yard,
and new offices. A phenomenal upgrade from their old place! The owners, Chris and Mandy, came across this ride,
and thought:"What a cool addition to add to our brand new digs, if only it looked like one of our trucks!"
That's when they called me and asked if I could restore it to look like new, and paint it up like one of their trucks,
complete with Lettering and Pinstriping! I think it turned out sweet! I even added working headlights!
---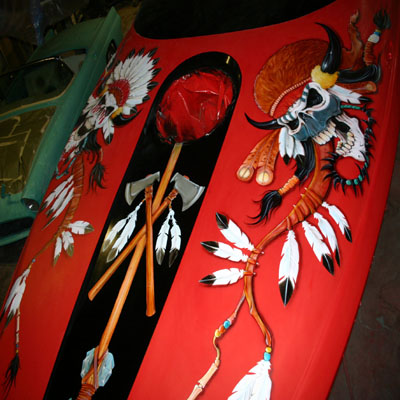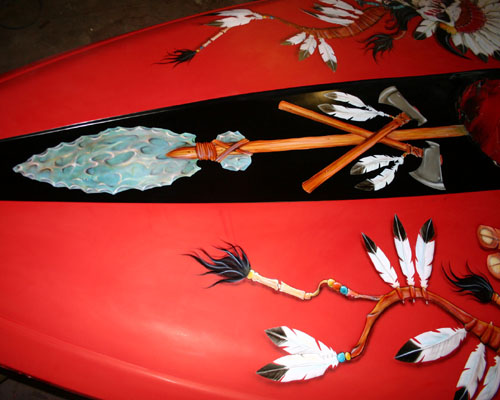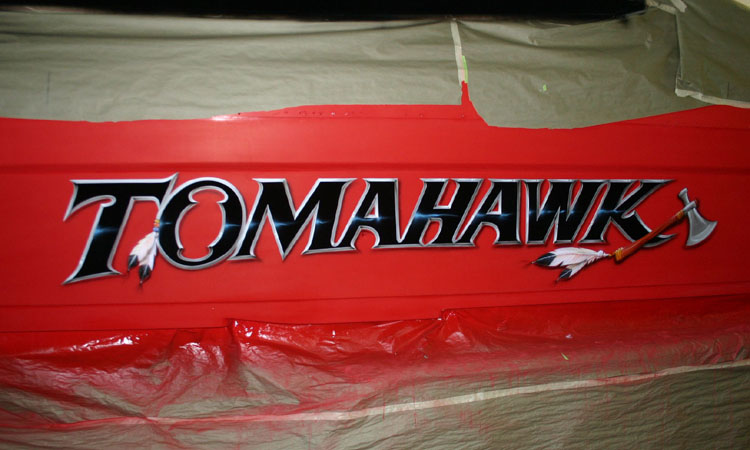 Here's a BIG powerboat I did artwork on. Widow at Widow Industries did the basecoat and clear.
Originally, the boat was white, and needed a complete makeover, which widow did. The owners
are from Minnesota and are Native Americans. They were BLOWN AWAY when they saw this!
Clear Coat has NOT been applied when photos were taken.
---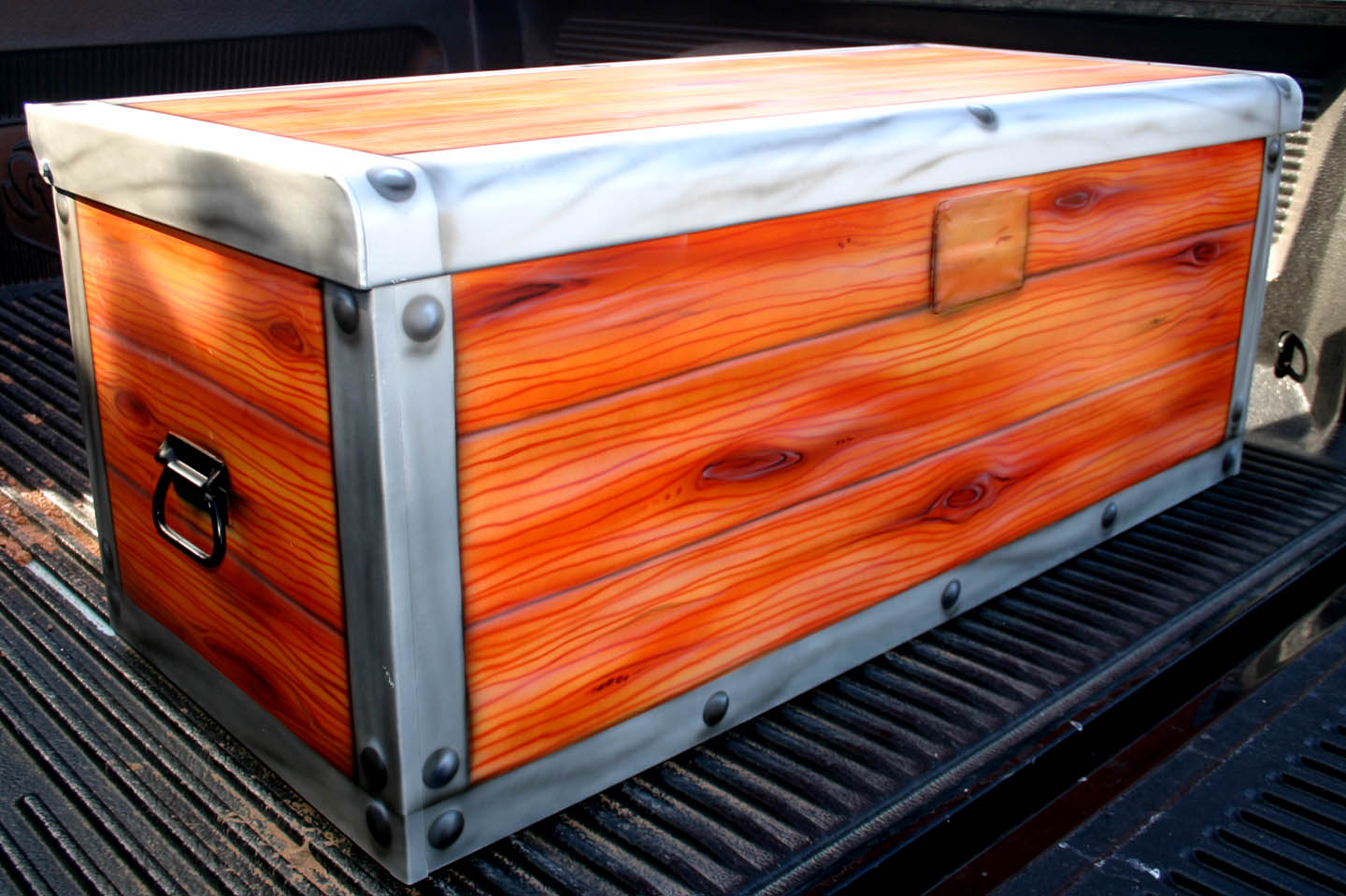 This was a plain, white, metal tool box that was being donated to Project D.A.R.E.
I painted it up to look like a wooden box, complete with metal banding and rivets.
Russell at H13 Kustoms was doing the clear and donating the box and before he
could clear it, his shop was broken into and a bunch of equipment was stolen. The
thieves probobly piled it in this box and carried it off! Bastards!

---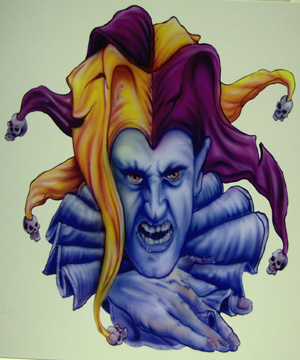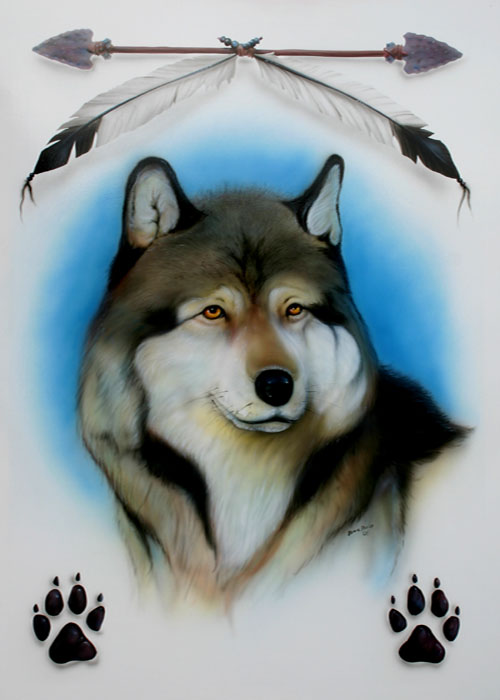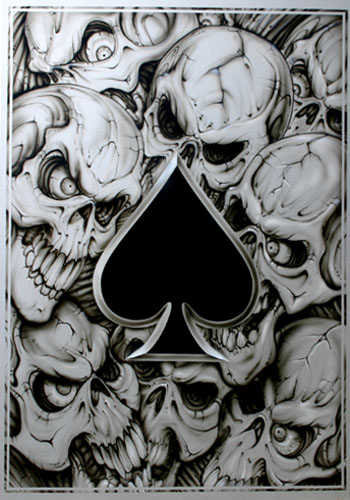 Here's a few panels I've done. Nice representation of Faces, Wolves and skulls. I think that
I am pretty good at all things. May not be the "best" at any one thing, but I can do everything
and anything very good! Don't be afraid to ask if I can or can't do something!
---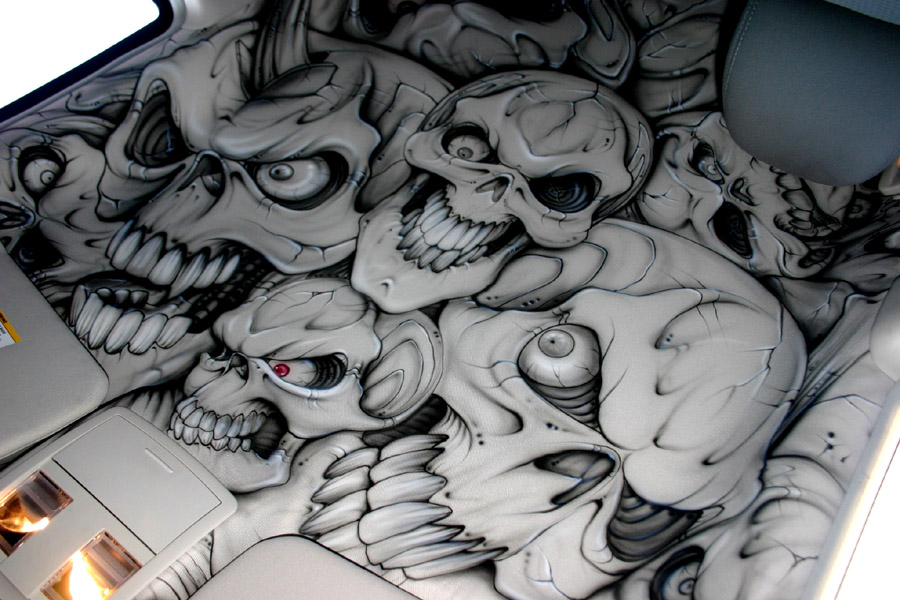 What is it? It's the headliner out of a newer Dodge Charger! You look up and this is what
you see. The first time the owner had valet parking done, it took forever for them to park the car because
ALL the valets had to see it first! All black and white save for ONE red evil eye!
---
This golf cart was painted with underwater scenes. Not
everything I do has to be all evil and skulls! I can pretty much
paint anything as far as pictorials. Don't be afraid to ask for
whatever you want done. I can do it up for you!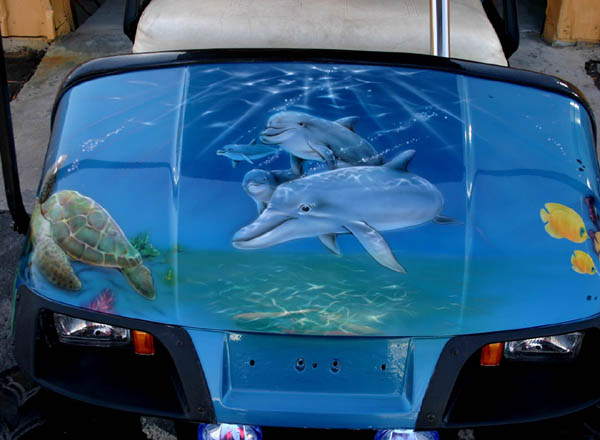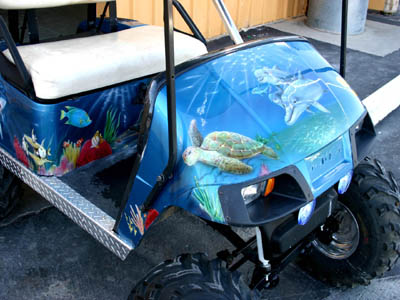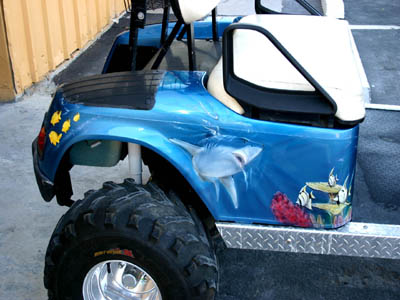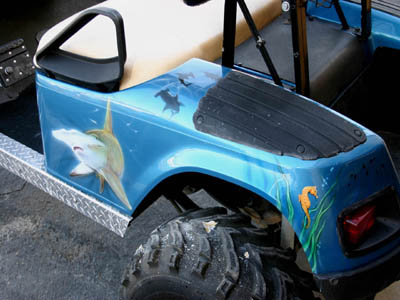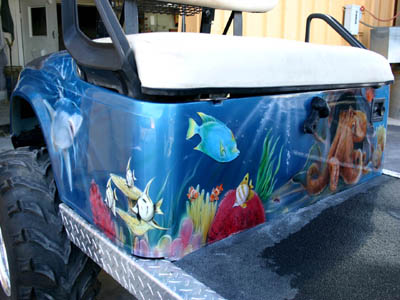 ---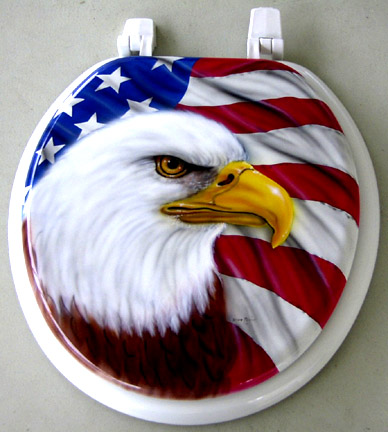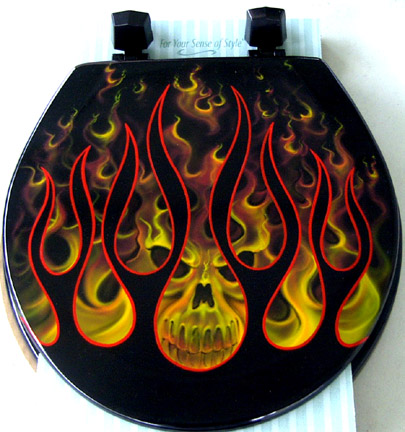 I told you I even painted Toilet Seats! These were done a long time ago. One of my FIRST
attempts at real fire, and pinstriping. I think I've improved quite a bit, eh?