RAT RODS and OLD SCHOOL
Here's a collection of old school Rat Rods I've done artwork and pinstriping on. I guess I can
pretty much do it all. Airbrush, Hand lettering, Pinstriping, Illustration, or whatever. If you
need someone creative and a good, all-around artist, you've come to the right Guy!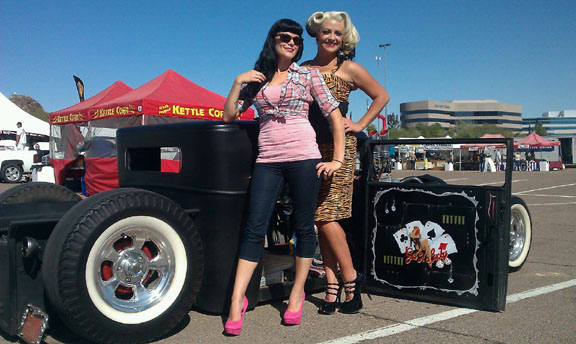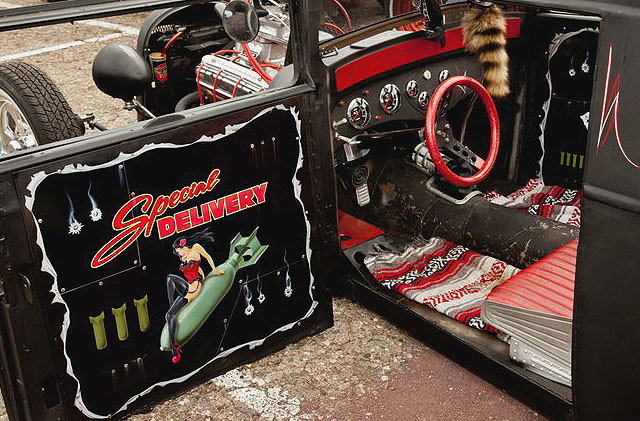 Here's a WWII Bomber theme complete with Pinups! Torn metal borders and "KILL" Marks!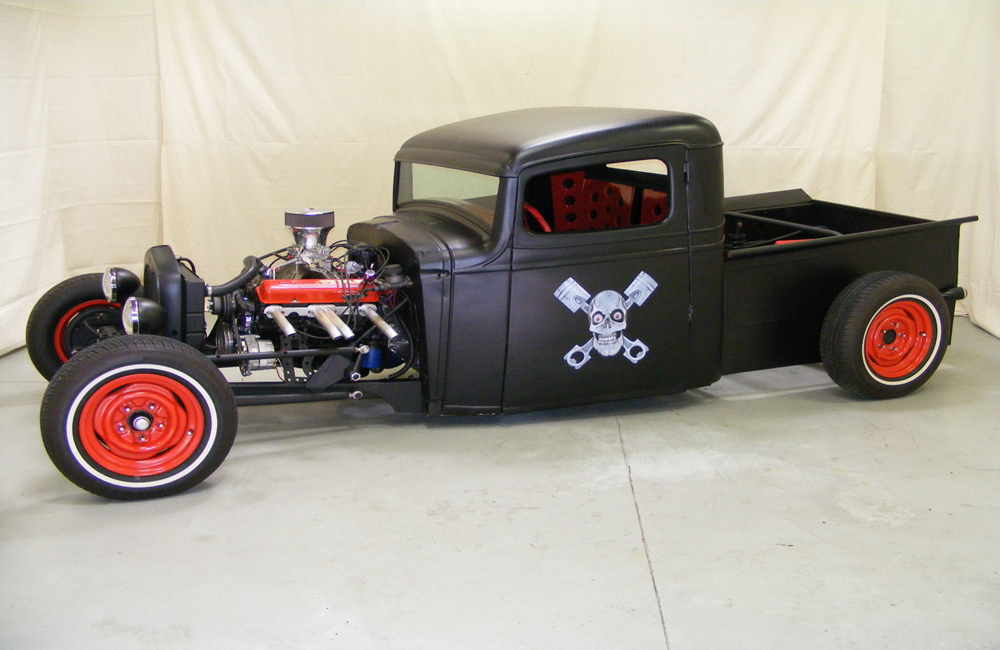 Here's a 1934 Rat Rod Pickup. I added some skulls with crossed pistons to the doors, and some
other art and pinstiping. Russ Ellis builds some Nice Rods that are a cross of Rat Rod, meets
old school! These Rat Rods are not your typical thrown together Rat Rod. They are a cut above.
Mechanically sound, good running, semi-finished off Street Rods to cruise around in!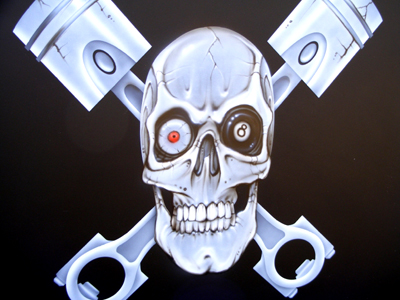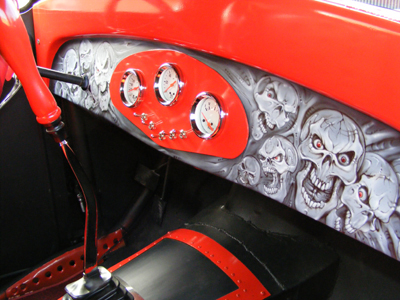 ---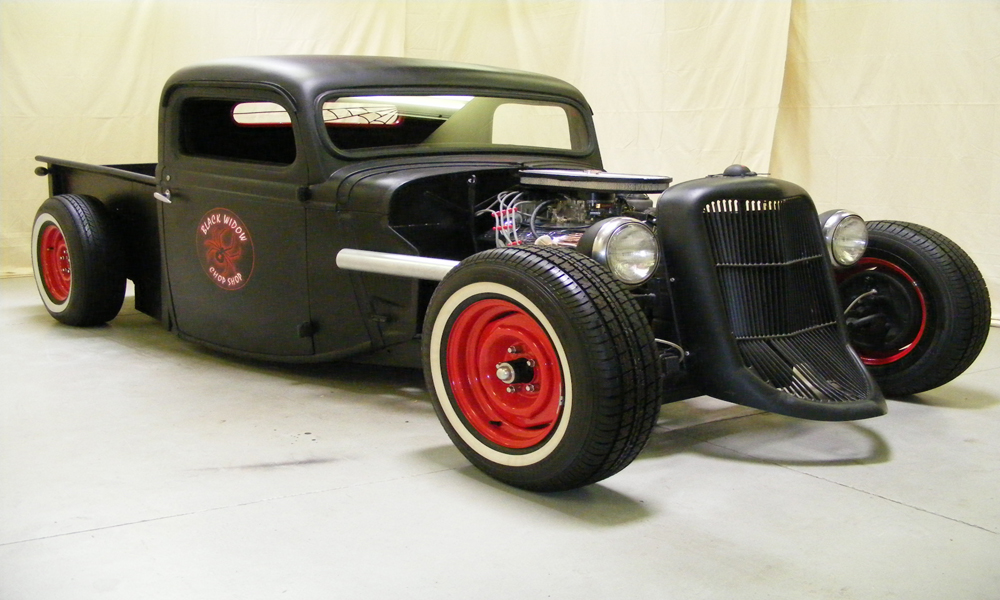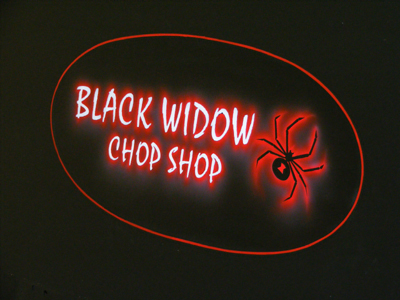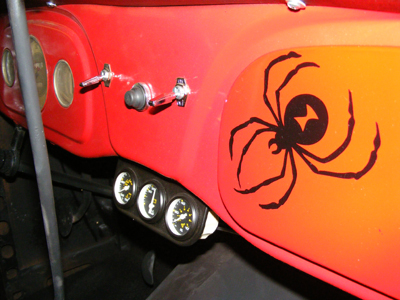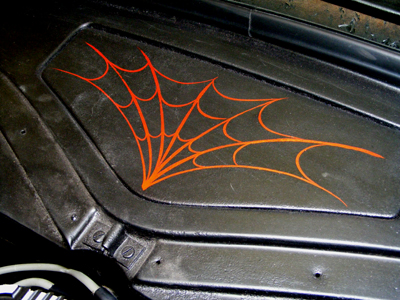 Here's another Pickup. A 1935 Ford with custom modifications. A Little Black Widow artwork and striping.

---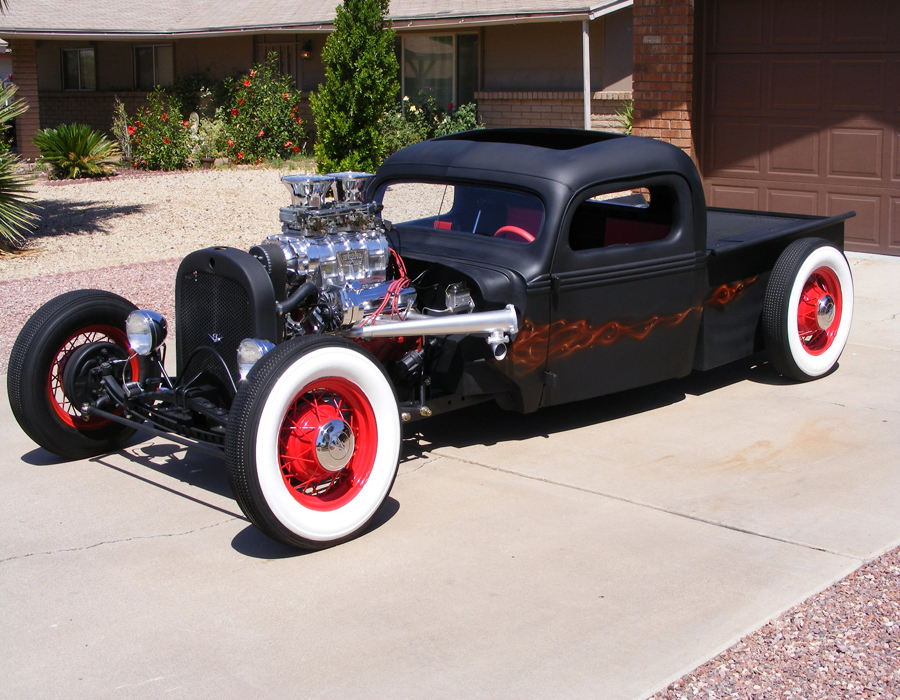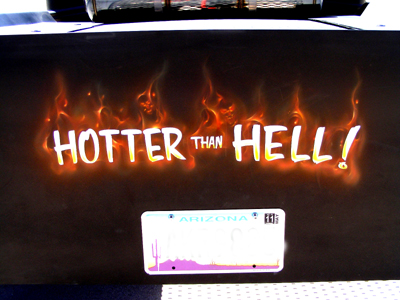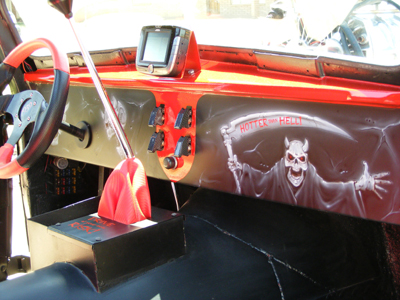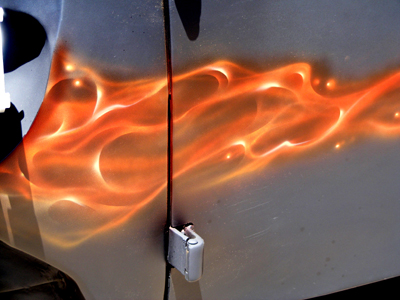 1939 Ford Rat Rod Pickup, "Hotter than Hell!" Wow. Take a look at the motor in this baby.
I'd say you drive this thing at your own risk, fersure!
---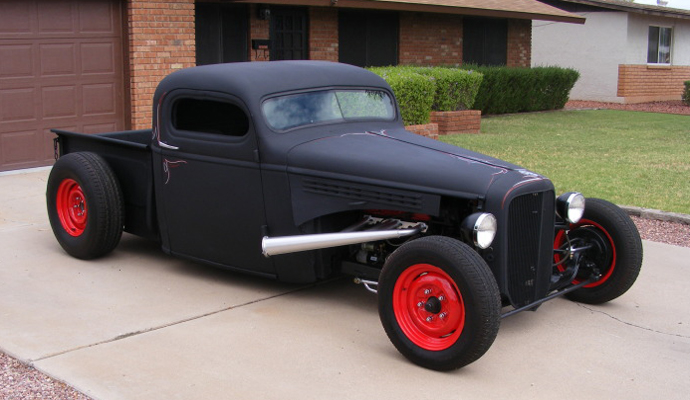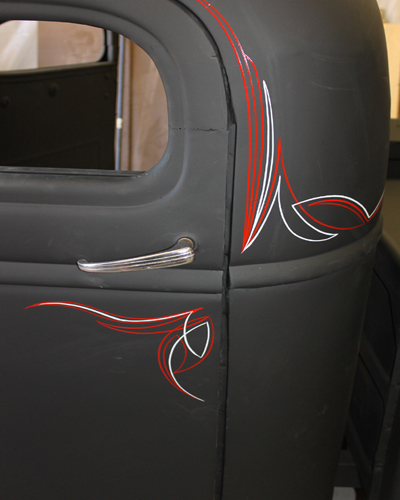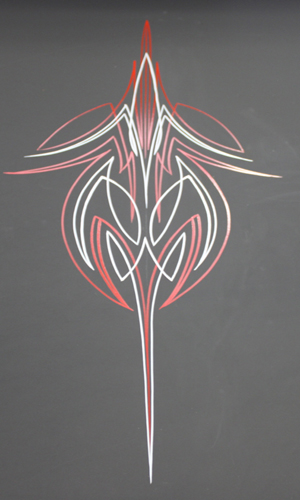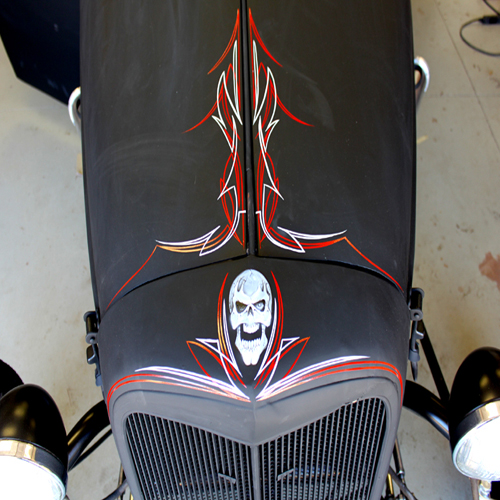 This is a 1942 Rat Rod that's a little bit of everything. Mostly pinstriping on this one with a few skulls.
Some nice accent striping in a "Von Dutch" Old School Style.
---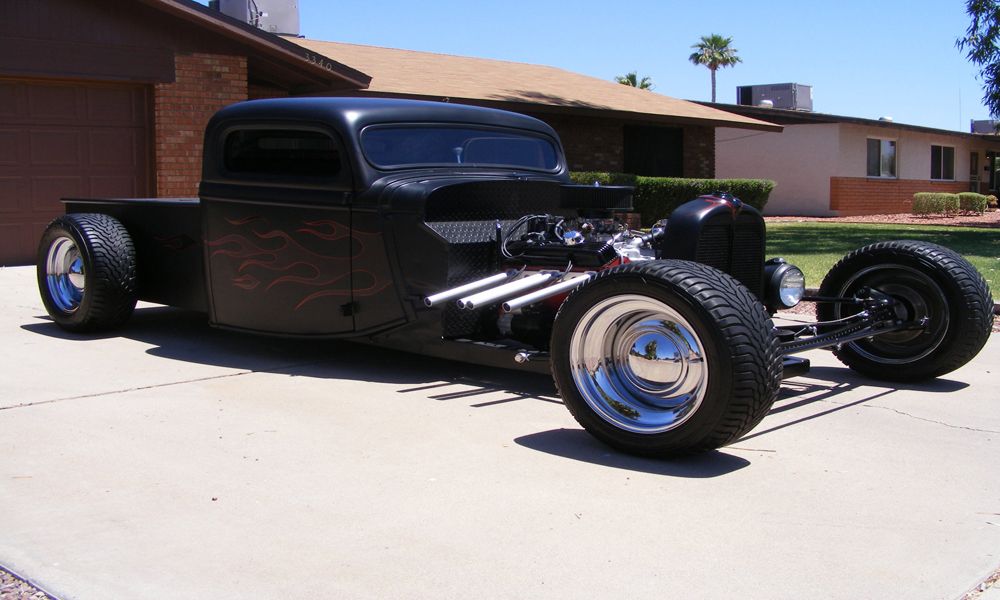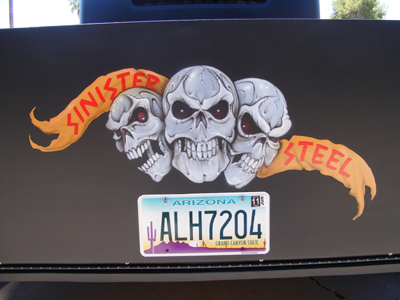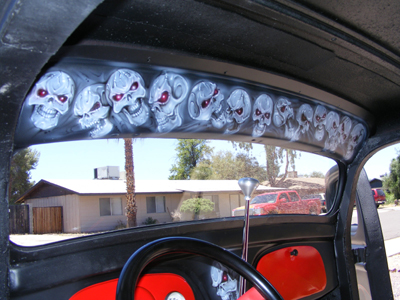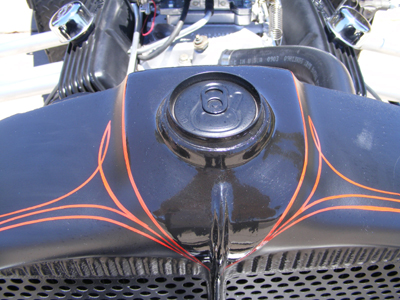 1935 Sinister Steel. Skulls, LOTS of skulls, Hand lettering and pinstipes on Flames. I love the Beer Can Pull Tab
for the Radiator! Nice effect! The Gloss Black Flames against Flat Black is cool too!
---