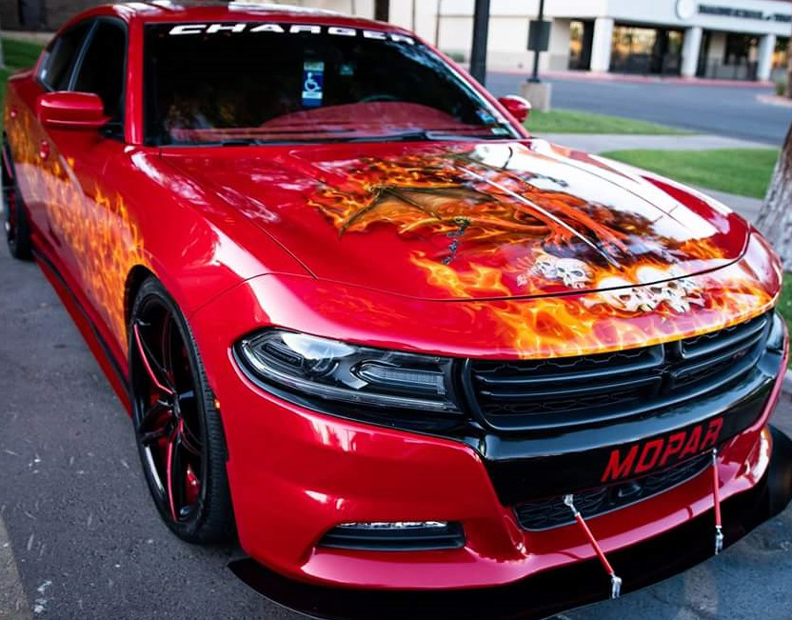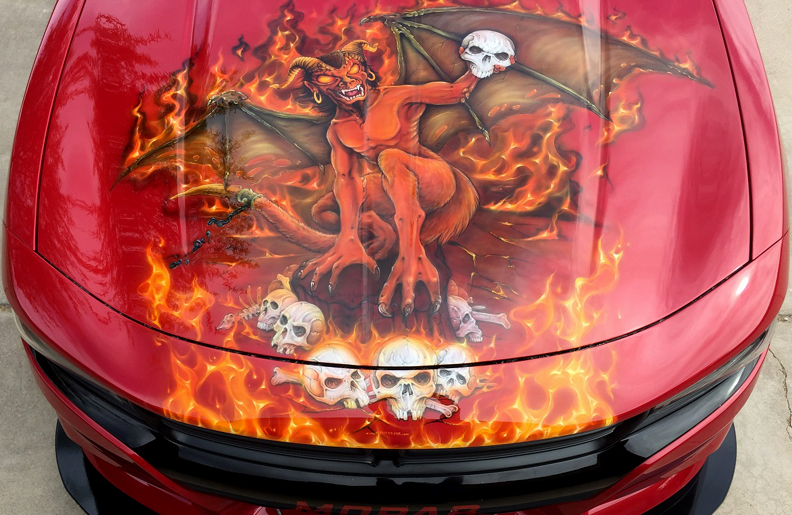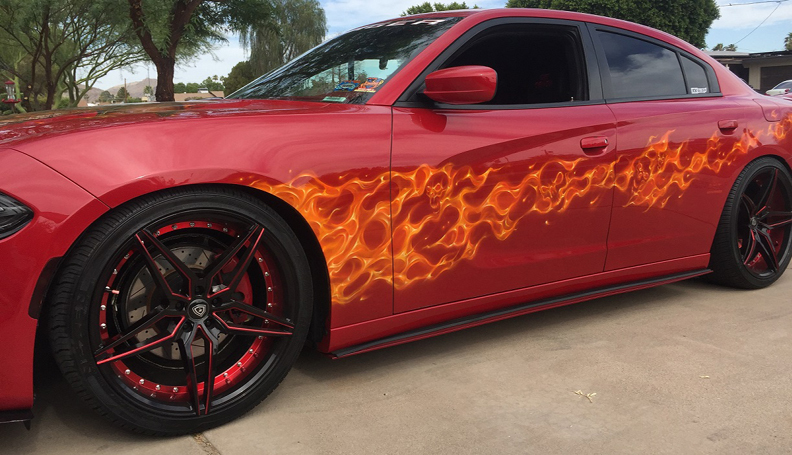 The Owner of this 2015 Dodge Charger approached me about repainting his Car.
He had it done by another Airbrush Artist and after just a brief time, the paint and
clear FAILED all over. He paid the guy an unreal amount of money too! Not like it was a cheap job.
So the car had to be stripped down and reshot the original color, and artwork applied again!
Russell and crew at RS Auto Arts handled all the prep, base and clear, I did all artwork.
I can't emphasize enough to people, RESEARCH who you contract to have work done by!
The old artwork was really HORRIBLE too! He's MUCH happier now!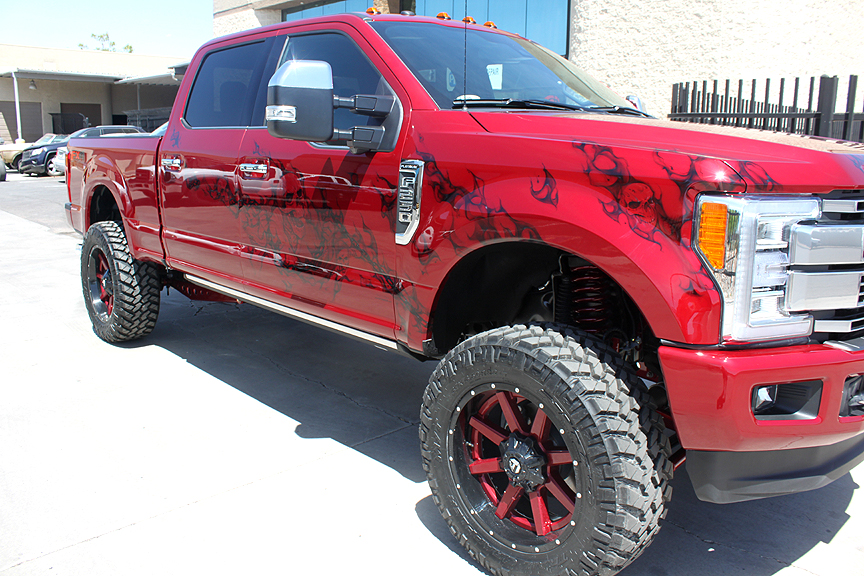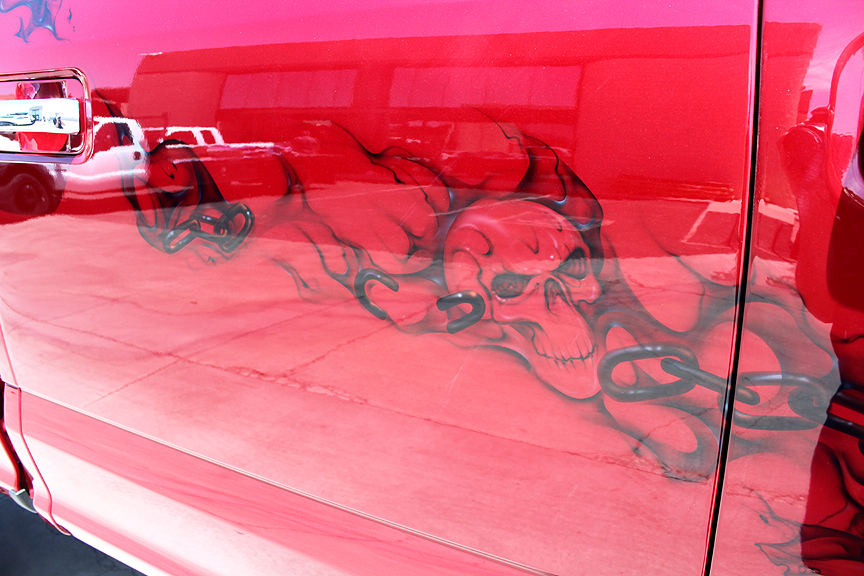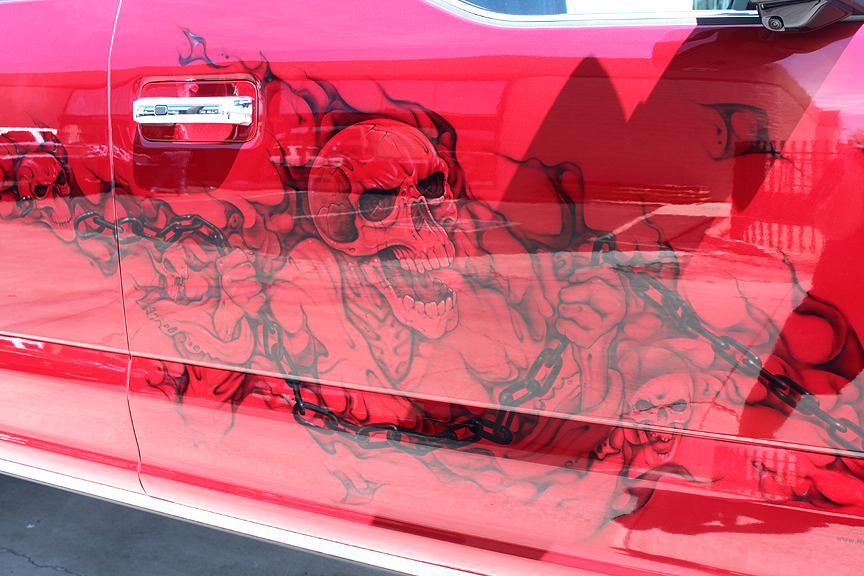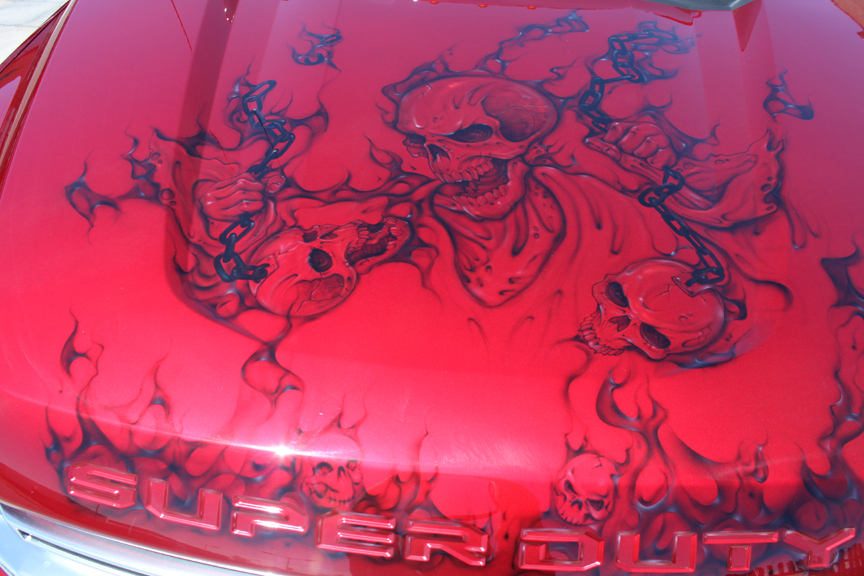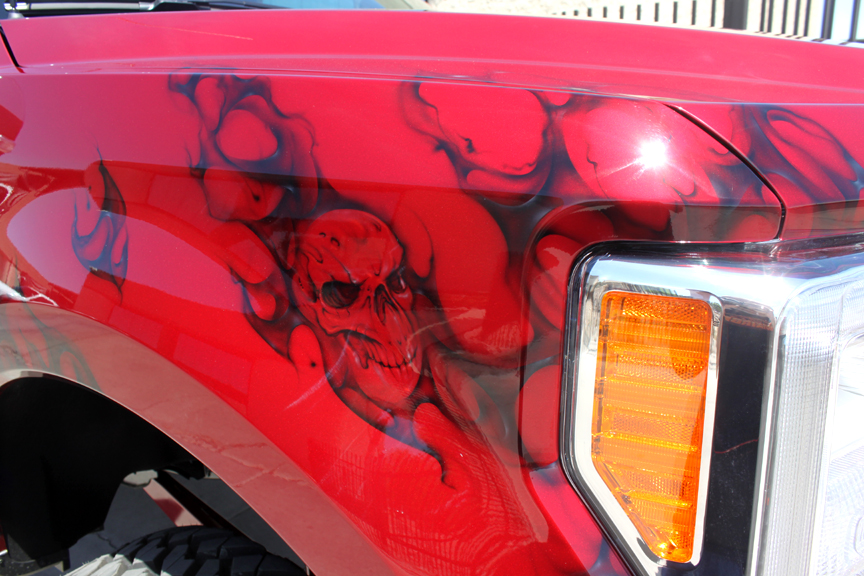 Here we have a BRAND NEW Ford F250. Customer had it Lifted! NEW wheels/tires! Powdercoated it all underneath! EVERY option
available for an F250 you could get, AND he had ME paint it up with understated SMOKE, Grim Reapers and Chains! How cool is THIS guy!?
William At Redbird Automotive did all the prep work, bagging the undercarriage, the bed, taking out handles, lights,
sanding it all down, applying a Hi-Solids UV Clear, color-sand and buff! Customer was Thrilled!
There are 50 miles on this "Daily Driver!" Gotta trick it out before it goes on down the road, RIGHT!?