REAL FIRE
Here's a few examples of REAL FIRE on various jobs I've done. Some fire is Blue,
and I call that "natural gas" fire. Some is GREEN, and I call that "toxic" fire. I've also
done fire in Pink, Purple, and even Torquoise. It's all up to the customer!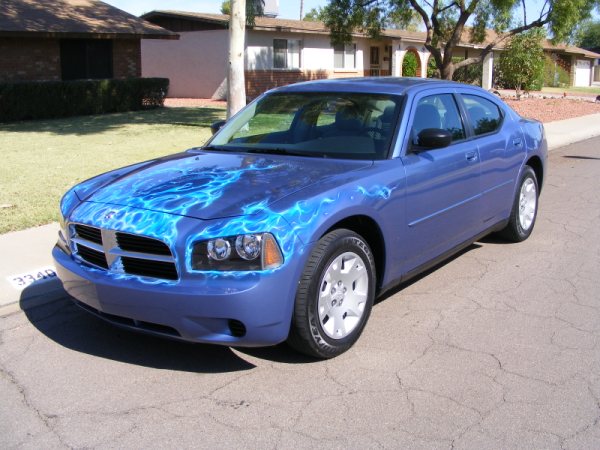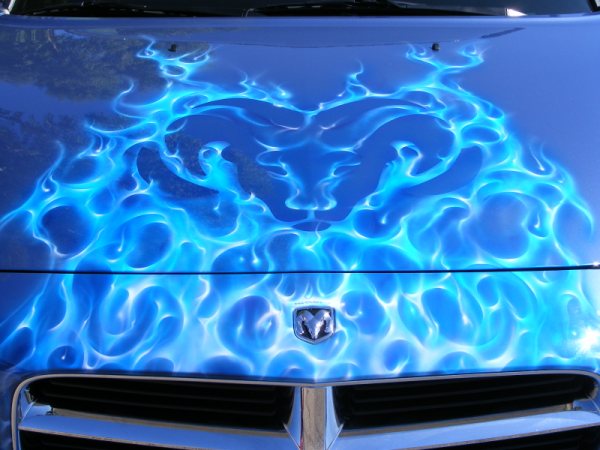 This Newer Dodge Charger had a funky Blue Base Color, and the owner wanted to JAZZ it up a bit.
So Natural Gas Fire with a DODGE RAM HEAD in the flames and WOW!
This car turns heads where ever he's driving! Something like this can be done for $900 with Clear and Buff!
---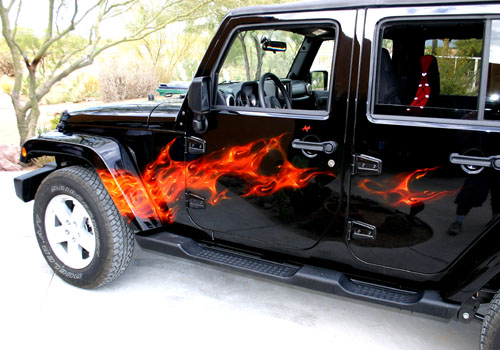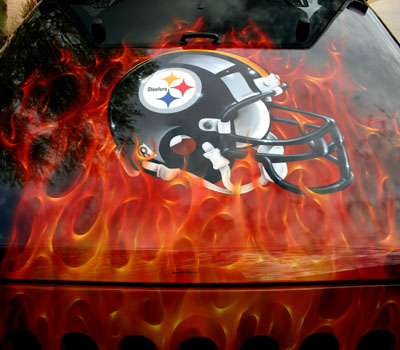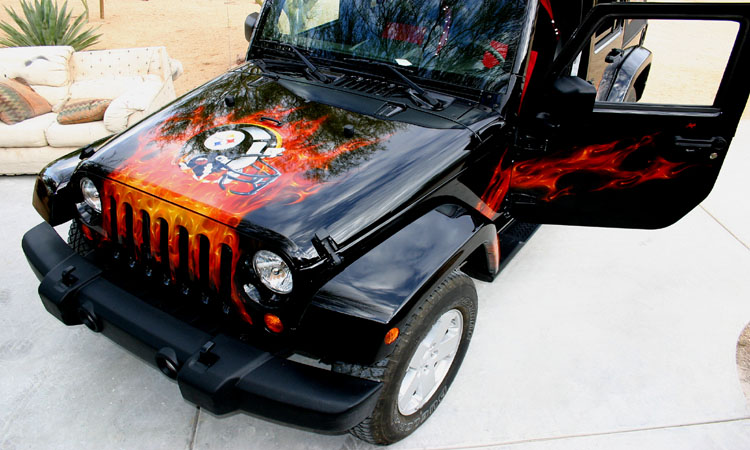 This Jeep Owner is a real Pittsburgh Fan! Check out the helmet on the hood. This is NOT a
sticker or digital print. It's all airbrushed! I can really do some nice illustration and it's all paint!
---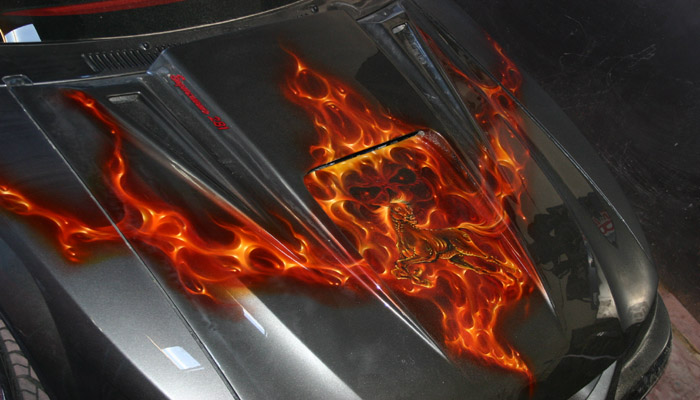 Here's a Mustang Hood. Customer wanted flames enveloping the intake, and a Mustang
in the middle of it all, demonic and on Fire!
---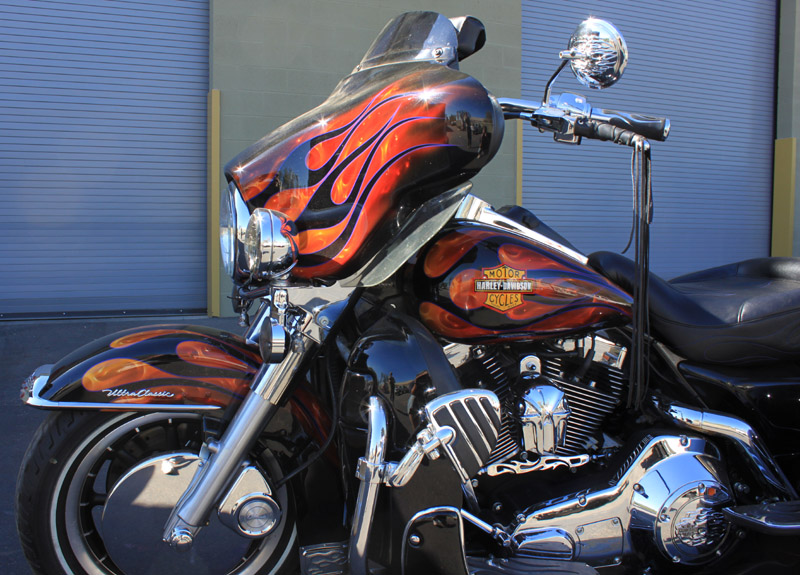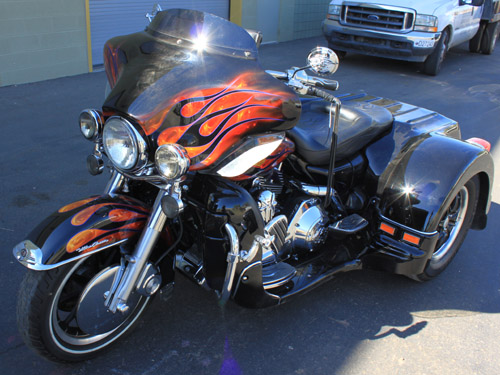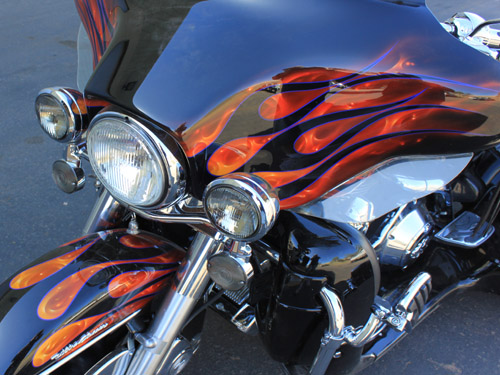 The Lady who owns this very nice Trike loved my "negative" fire. That is, Traditional Hot-Rod
style flames are done in the base color, and Real Fire is laid over the top. Afterwards, a Pinstripe
is applied to the Hot-Rod Flames and the results is a "Flames on Flames" effect. Top off the Tank
with Harley's Original Logo from 1903 and you have one nice paint job!
---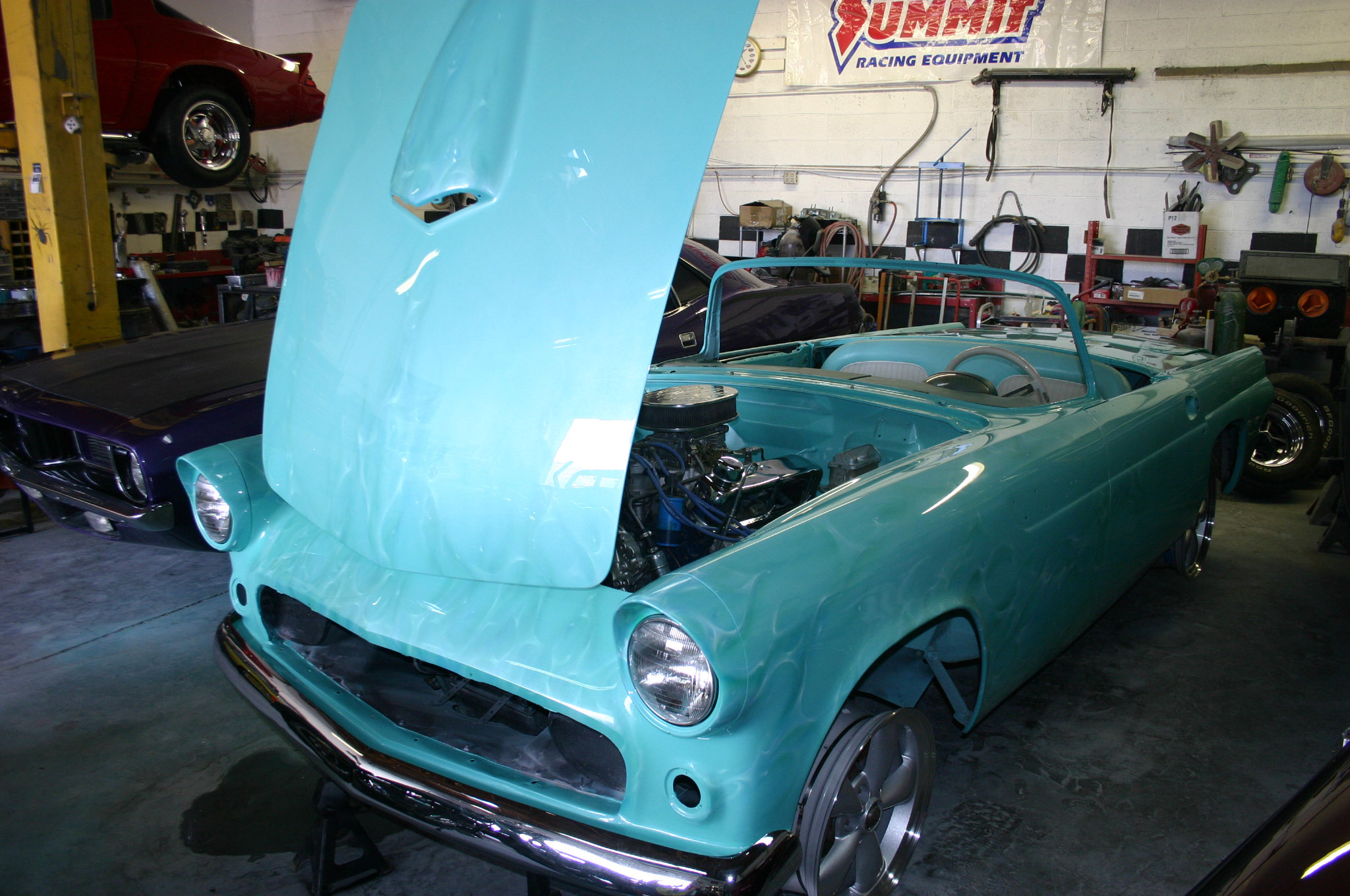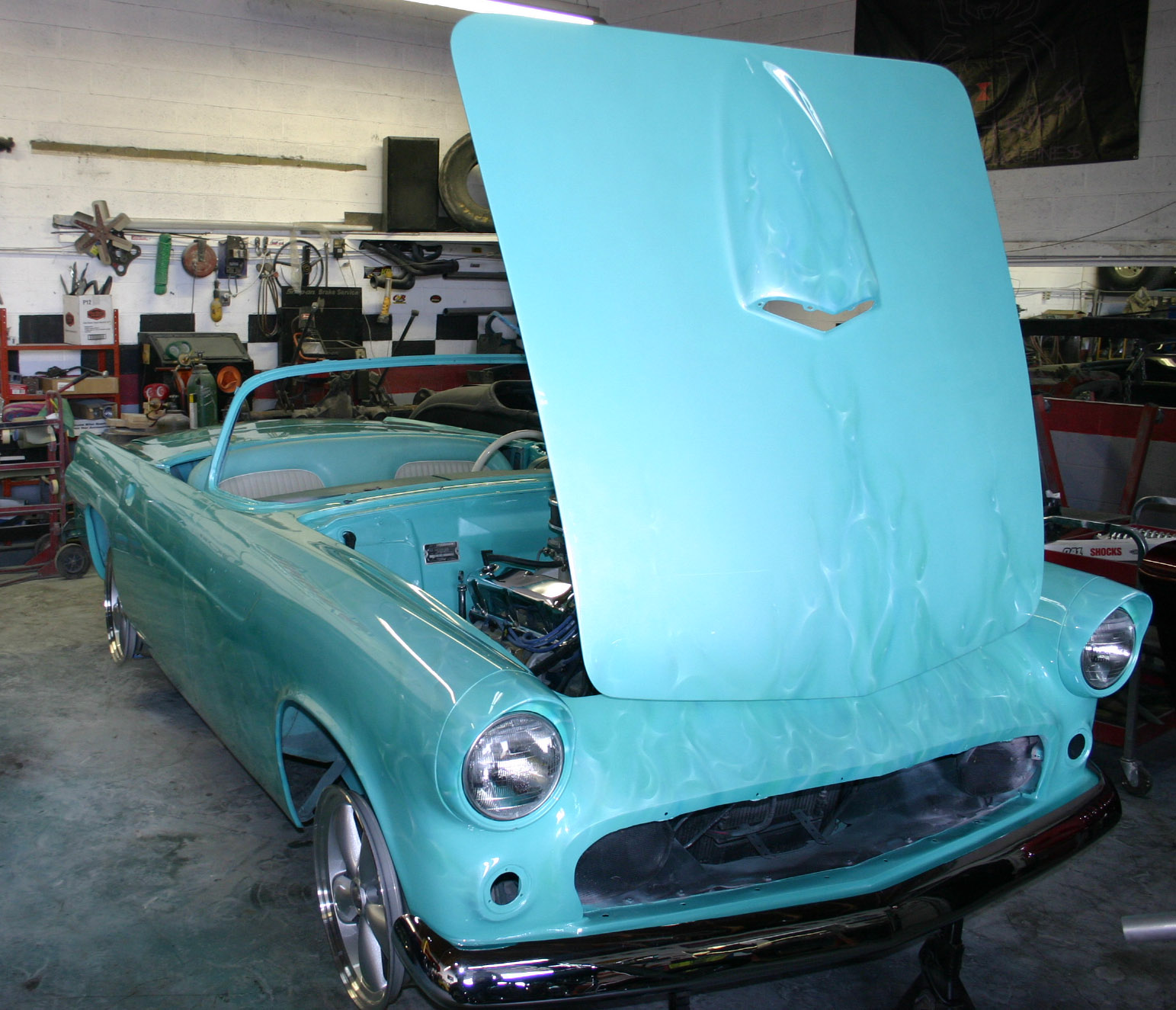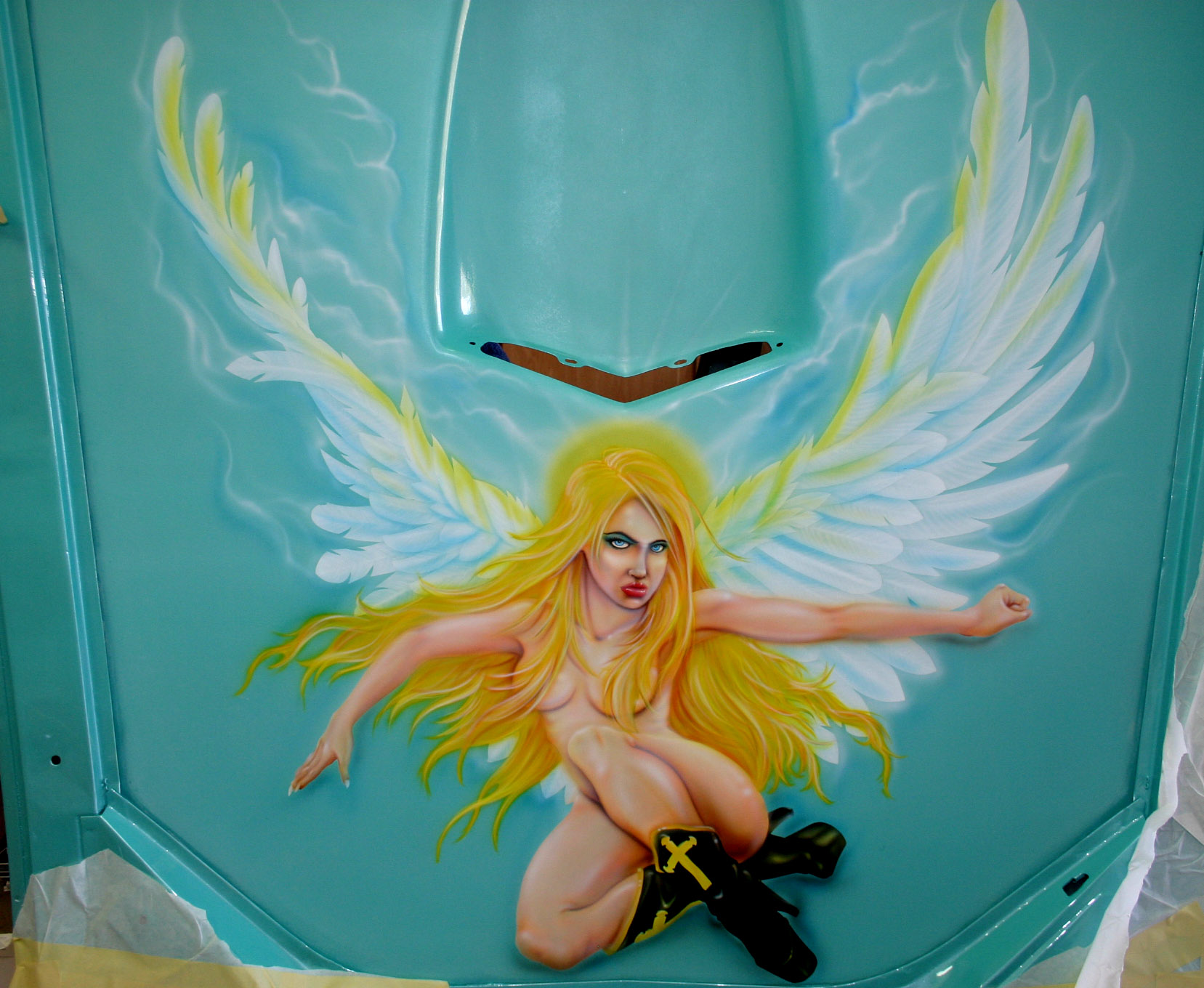 This T-Bird owner wanted subtle, "Ghost" fire in pearls and the car's base color. Inside the hood,
he wanted an Angel with an "Attitude" looking out when the hood was popped. Nice, Eh?
---
So you've seen Burning Money. How about Burning Cards? This job was done
for Vivid Dragon. Shadd there will clear this now and buff it out and get it ready for shipping.
Cards, Poker Chips and Real Fire. This will look sweet when it's back on the bike!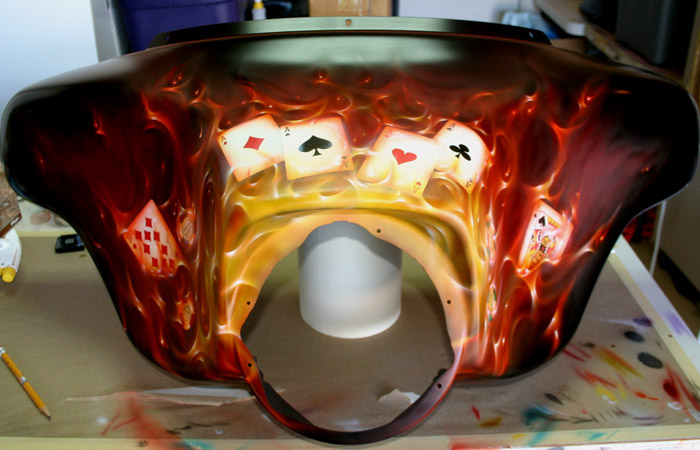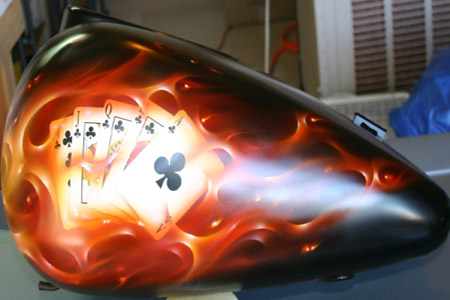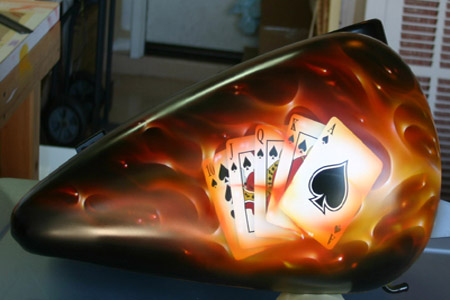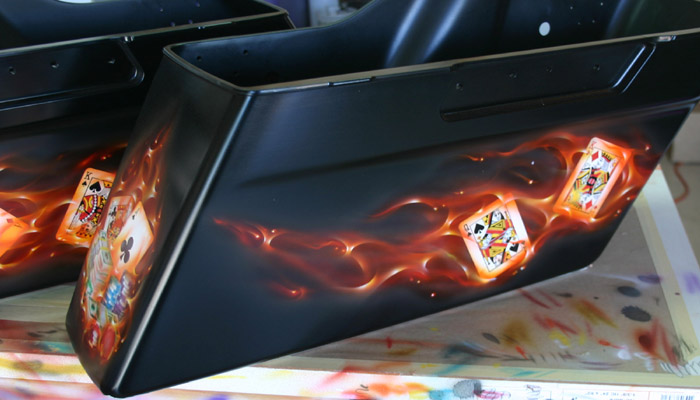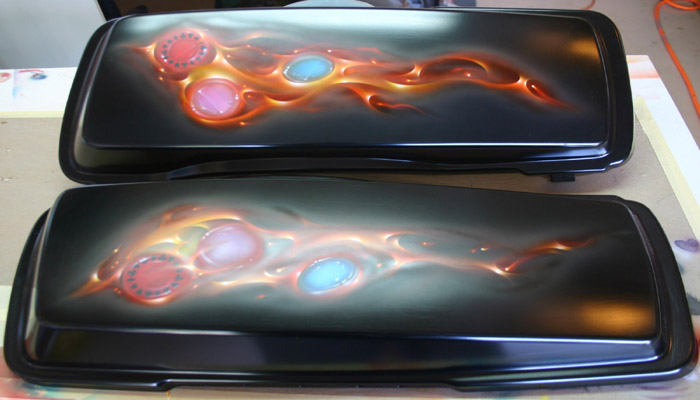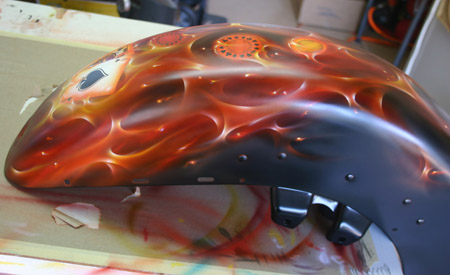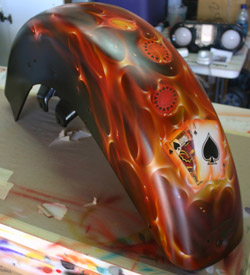 Again, all this artwork is uncleared. It's just Raw Base on Black Base Coat.
---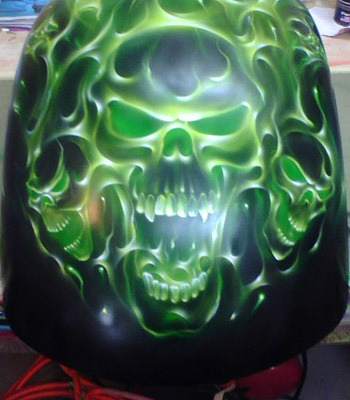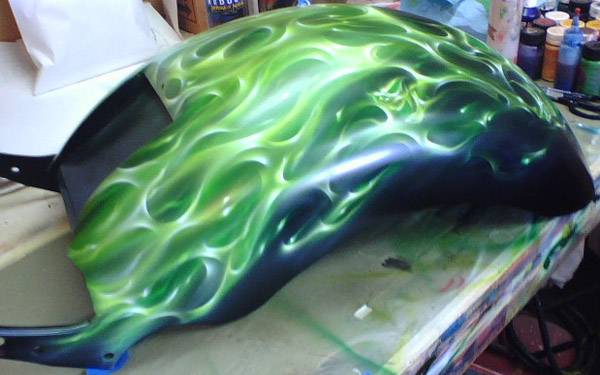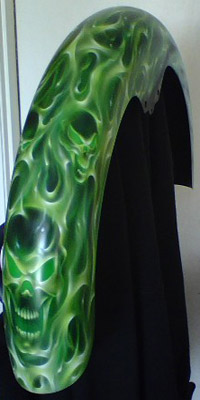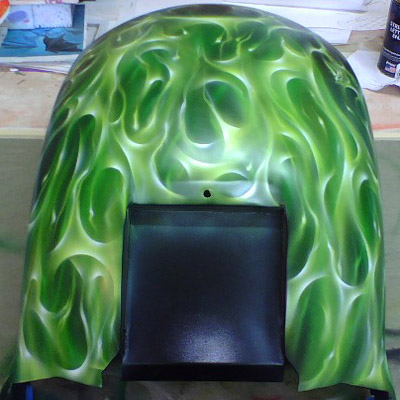 Here's an example of Green Fire with "Demon" skulls, inside the fire. These pieces
have NOT been cleared yet. I just wanted you to see an example of Toxic Flames.

---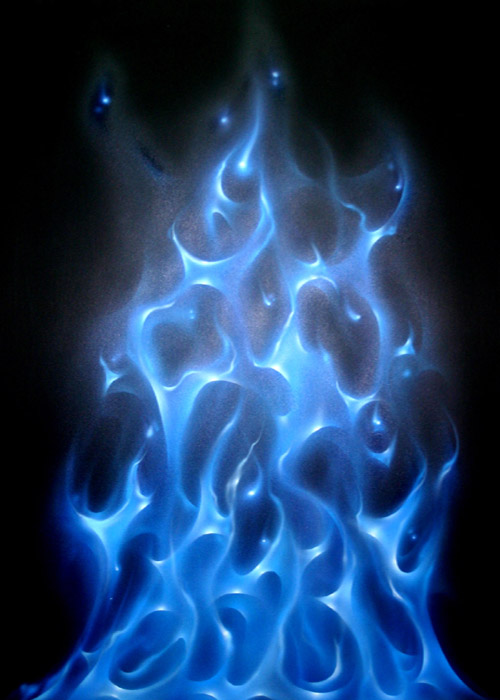 This is actually off of a Panel I did. Blue Fire. Not cleared. You get the picture, right?