Fireup Freedom Firetruck
America's Fire Truck
Tony Boulos and his wife, Michelle, have poured their hearts and souls into bringing
this firetruck to life. It is a tribute to all of America's Firefighters and the fallen men and
women of Sept. 11, 2001. This truck is complete with 4 37" LCD TVs, Surround Sound
Stereo, Lights, Awnings, 4 Infra-red Grills, and Soda Dispensers. They plan on using this
awesome rig for Fundraising and Corporate Sponsored Events. If you have an event
planned, and need a vehicle/party machine that will attract a crowd, give them a call.
www.fireupfreedom.com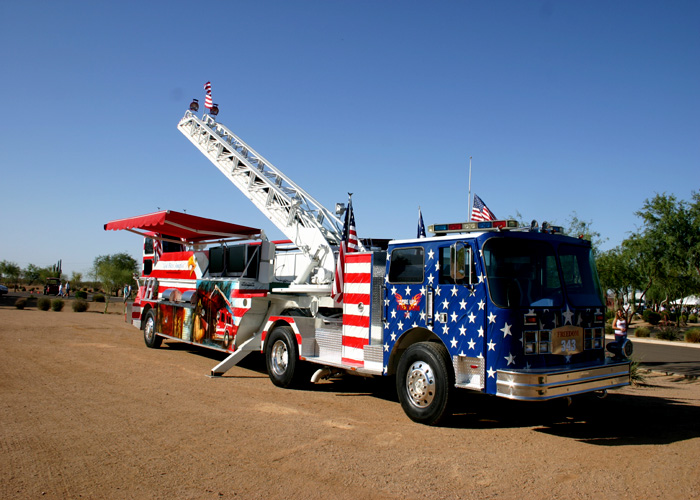 Set up for display at the Cave Creek Veterans Memorial Park May 29, 2007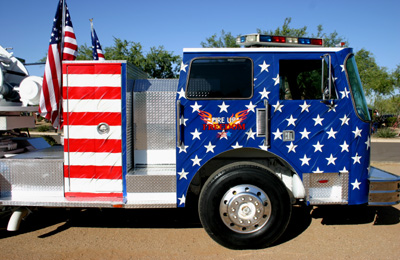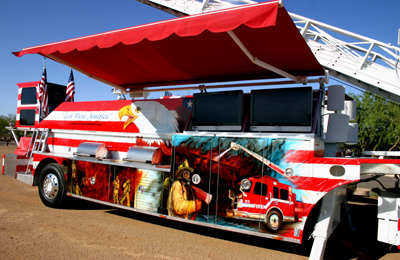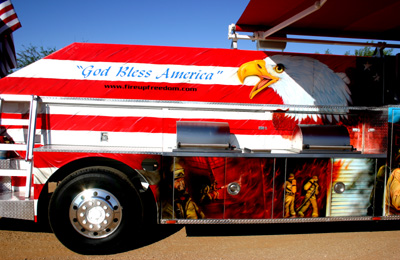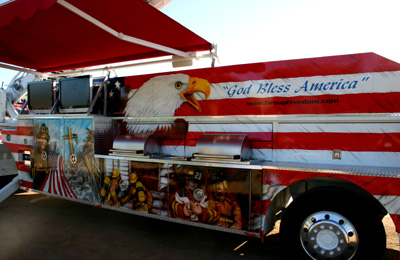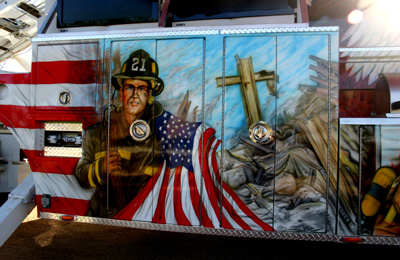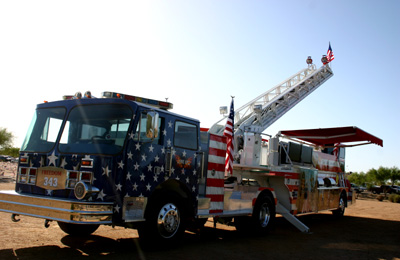 Every Inch of this rig has been painted/airbrushed. No simple red and white stripes
here either, no sir! This Firetruck looks like a flag, ripplin' in the wind! Where ever
Tony parks this rig, a big crowd gathers. I'm very happy to have been a part of
Tony and Michelles' Dream and wish them the All the Best!
---