Darth Vader Tatum Sandcar
This sandcar owner wanted a Darth Vader/Dark Side Theme. Carbon Fiber Panels
were painted black, allowing the carbon fiber pattern to show thru in key areas.
Each side depicts Darth Vader/Anakin Skywalker in various parts of his life with
different conflicts and influences around him. Finally, the sides were painted to resemble
a fighter or vehicle from the future, with glowing plasma going down faux conduits.
The rear wing has original lettering designed by myself with the name of the car: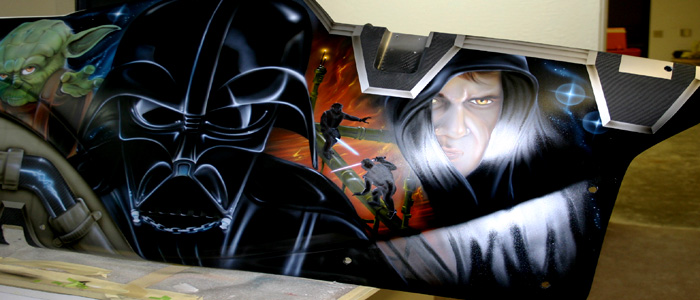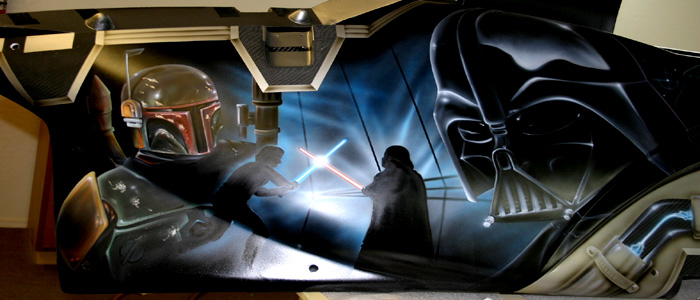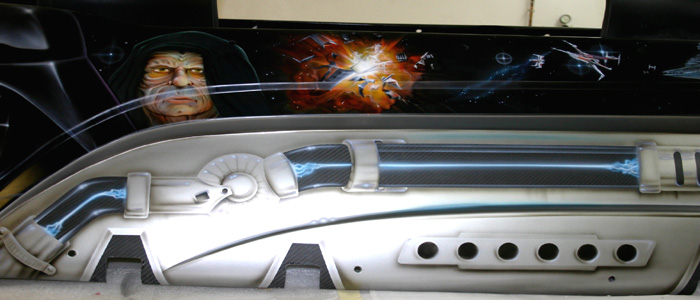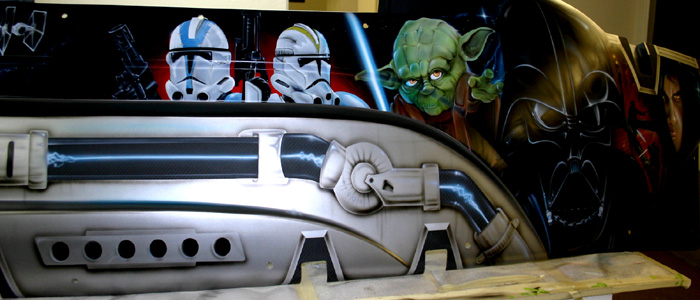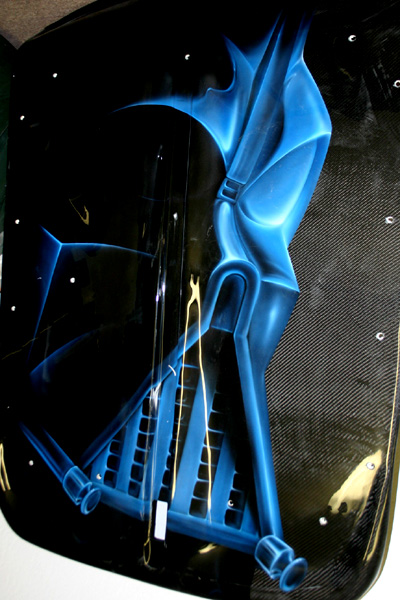 The roof. When this thing does a wheelie in the sand, everyone will see Darth Vader!
On the hood, the design mates up with the body, and resembles clamps. The carbon fiber shows
through and lends a really nice effect for the whole car.

This is a closeup of the center dash running between the seats. The Millenium Falcon is only 4" long!


This is the completed center console.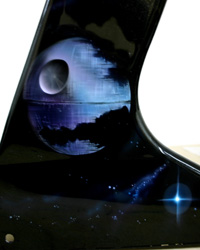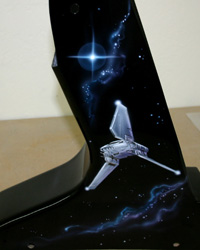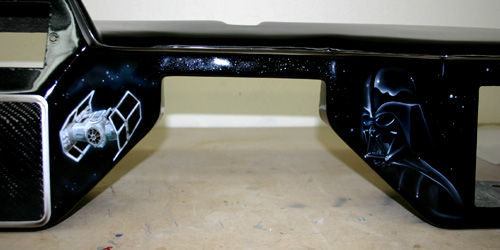 This is the dash and front console. The Death Star under construction, Darth's Shuttle, Darth and his TIE Fighter.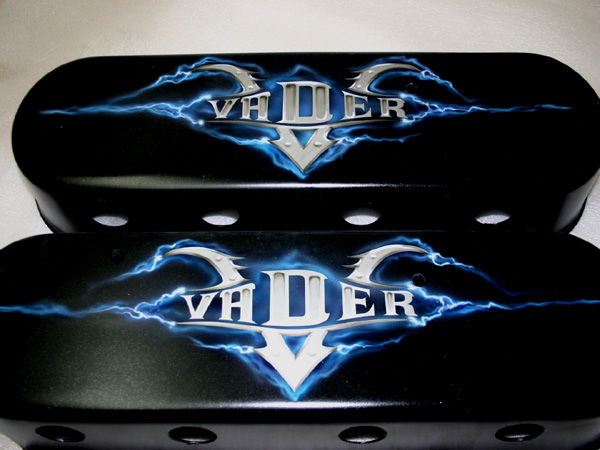 The Engine Covers. Can't wait to see them on the vehicle!
All Basecoat/Clearcoat was done by Chad at CRDesigns, Peoria. All parts with the
exception of the hood, roof and dash assembly have not been cleared in these photos.

---